Offseason activity means big changes for spring
Hang on for a minute...we're trying to find some more stories you might like.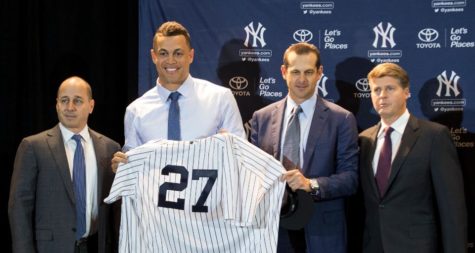 The 2017 Offseason officially began when the New York Yankees acquired the 2017 National League MVP Giancarlo Stanton and cash considerations from the Miami Marlins in exchange for second baseman Starlin Castro, minor league right-handed pitcher Jorge Guzman, and minor league infielder Jose Devers in a blockbuster trade. Stanton had 59 home runs and 132 RBI which are career highs. Stanton and Aaron Judge who was the 2017 American League Rookie of the Year will be hitting a lot long balls, so look out Yankees fans.
In other news, the Los Angeles Angels signed right-handed pitcher and outfielder Shohei Otani aka "the Babe Ruth of Japan." Otani was a hyped up player coming over from Japan because he can pitch and hit, the sport of baseball hasn't seen this since Babe Ruth, one of the greatest players of all time. In Otani's five season with the Hokkaido Nippon Ham Fighters he was 42-15 with a 2.52 ERA, also hitting 48 home runs and driving in 166. With all the hype on Otani, will his productivity from Japan transfer over to the big leagues. The Angeles also trade for second baseman Ian Kinsler from the Detroit Tigers, resign Justin Upton, and sign infielder Zack Cozart. Now, Mike Trout the arguably the greatest player of this generation finally has players around him to contend for championships.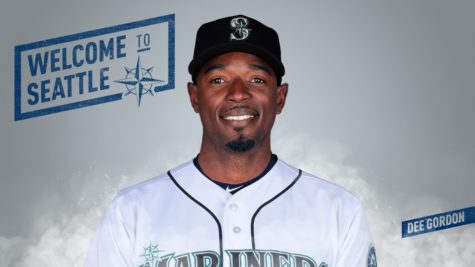 Earlier in the offseason the Marlins traded second baseman Dee Gordon to the Seattle Mariners in exchange for the Mariners No. 2 prospect right-handed pitcher Nick Neidert, No. 7 prospect shortstop Christopher Torres, and minor league right-handed pitcher Robert Dugger. With Jean Segura playing shortstop and Robinson Cano playing second base, the Mariners plan is to put Gordon in centerfield where he never played as a pro.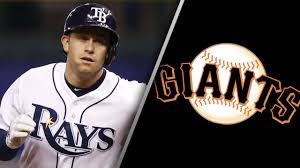 The long time Tampa Bay Rays franchise player Evan Longoria, who played his entire career with the Rays at third base was traded to San Francisco Giants. The Rays acquired center fielder Denard Span, shortstop Christian Arroyo, minor league left-handed pitcher Matt Krook, and right-handed Stephen Woods in exchange for Longoria. The Giants are getting a guy who can get on base and hit the ball out of the ballpark. In the last five years, Longoria has played at least 160 games or more in four of the last five seasons, so the Giants are getting a durable player that can play every game.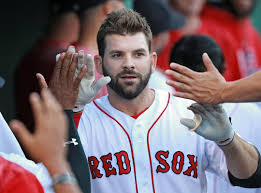 The Boston Red Sox resigned designated hitter and first baseman Mitch Moreland to a 2 year deal worth 13 million dollars. Last year with the Red Sox Moreland hit 22 home runs and 79 RBI and his batting average was .246. Ever since David Ortiz retired after the 2016 season the Red Sox haven't found that power hitting presence in their lineup.
The Philadelphia Phillies signed first baseman Carlos Santana for 3 years worth 60 million. Santana has played his entire career with the Indians and last year his batting average was .259, hit 23 home runs, and 79 RBI. Santana who is a switch hitting power hitter can add more power to lineup and protect Rhys Hoskins in the lineup. The Phillies also signed two relief pitchers Tommy Hunter and Pat Neshek which they traded during the deadline last season.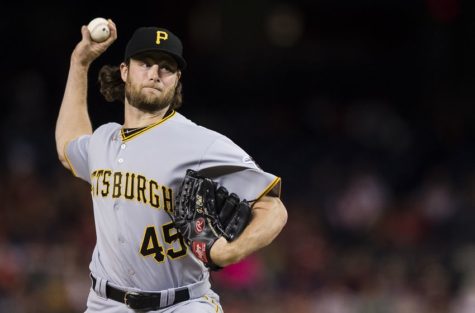 The 2017 World Series Champion Houston Astros acquired starting pitcher Gerrit Cole from the Pittsburgh Pirates in exchange for right-handed relief pitcher Michael Feliz, third baseman Colin Moran, outfielder Jason Martin, and right-handed starting pitcher Joe Musgrove. With the Astros getting Cole, this move makes their starting rotation deadly, with Dallas Keuchel, Lance McCullers Jr., and Justin Verlander. This move also makes the Astros favorites to win the World Series again in 2018.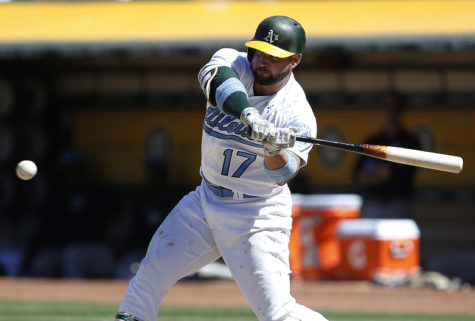 The Cleveland Indians signed first baseman Yonder Alonso to a two year deal worth 16 million. Alonso last season broke out by hitting 28 home runs and 67 RBI. He previous career high in home runs was 9 with the San Diego Padres. For the first time in his career Alonso was an All Star with the Oakland Athletics. Hopefully Alonso can keep up this success with the Indians.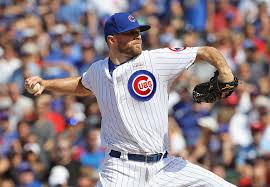 The Colorado Rockies signed one of the best closers in baseball Wade Davis. Davis and the Rockies agreed to three-year deal worth 52 million. In 59 games Davis appeared in for the Chicago Cubs last season, he saved 32 games with an ERA 2.30, Davis could help an already good bullpen become great. The Rockies also signed right-handed relief pitcher Bryan Shaw who played for the Cleveland Indians last season. The Rockies resigned left-handed relief pitcher Jake Mcgee who had a good season for the Rockies last year.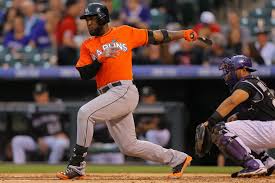 Once again the Miami Marlins continue their fire sale. Outfielder Marcell Ozuna was traded to the St. Louis Cardinals in exchange for four prospects, right-handed pitcher Sandy Alcantara, right-handed pitcher Zac Gallen, left-handed pitcher Daniel Castano, and outfielder Magneuris Sierra. Last season Marcell Ozuna had a breakout year by having career high numbers in home runs with 37, RBI with 137, and batting average with .312. Ozuna represented the Marlins by starting in the 2017 All Star Game in his home ballpark. The Cardinals are getting a power hitter who can hit the ball out of the ballpark.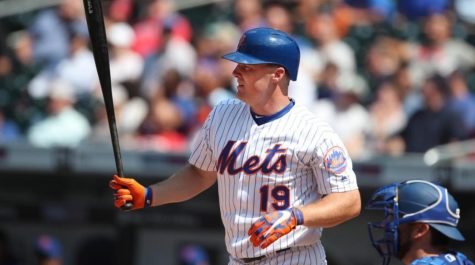 The New York Mets signed outfielder Jay Bruce who they traded to the Cleveland Indians during the season last year. Bruce agreed to a three-year deal worth 39 million. When the Mets traded for Bruce in 2016 from the Reds he struggled only hitting 8 home runs and 19 RBI in 50 games. Last season before getting traded to Indians, Bruce hit 29 home runs and 79 RBI. With the Mets and Indians combined Jay Bruce had career high in home runs with 36. The biggest question for the Mets going into the 2018 season is if their starting rotation will be healthy for the entire season.
With Spring Training right around the corner where will these big name free agents land this offseason:
Starting Pitcher Yu Darvish

Starting Pitcher Jake Arrieta

First Baseman Eric Hosmer

Third Baseman Mike Moustakas

Center Fielder Lorenzo Cain

Right Fielder J.D. Martinez
Now with Marlins rebuilding where will centerfielder Christian Yelich and catcher J.T. Realmuto be in 2018?
With the Astros getting Gerrit Cole will they repeat?
Will Shohei Otani be able a better pitcher or hitter?
How will the Yankees do with Judge and Stanton?