Top 5 Standouts In The Round Of 64 And Round Of 32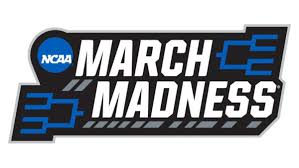 Round of 64:
Ja Morant-Murray State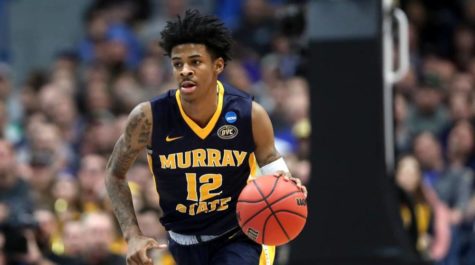 Temetrius Jamel "Ja" Morant the 6'3" standout guard put on an absolute clinic during the Round of 64 Thursday afternoon. Morant dropped 17 points 16 assists and 11 rebounds in Murray State's upset win over Marquette. Morant is now the 8th player to ever record a triple double during the NCAA March Madness brackets being the first person since Draymond Green of Michigan State did so in 2012. Morant already being a top prospect for this year's NBA draft in June; Ja Morant will most likely be a Top 3 overall pick depending on how the NBA Lottery turns out. Morant had a historic Round of 64.
Fletcher Magee-Wofford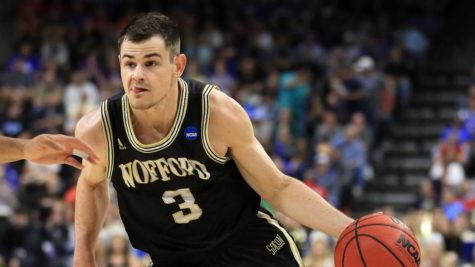 Fletcher Magee was a player many people did not expect to do much in this year's tournament. Magee set an NCAA record for most 3 point shots made with 505 breaking Oakland's Travis Bader record set back in 2014. Magee shot 7 for 12 behind the arc and had 24 points all together. Magee and the Wofford Terriers went on to beat the Seton Hall Pirates 84-68. Magee now has 509 total 3 pointers made.
Dylan Windler-Belmont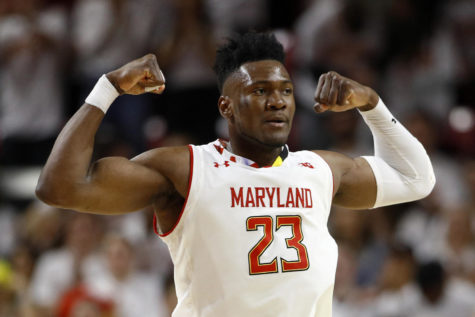 Dylan Windler the senior guard from Belmont kept hope alive in the lives of the Belmont fans. Unfortunately the Maryland Terrapins eliminated the Belmont Bruins, but Windler had 35 points, 7 rebounds, 2 assists, and 1 block in the 79-77 loss. Windler also shot 85.7% from the free throw line converting 6 out of his 7. Windler put a shock on the Maryland players as they weren't expecting him to go off like that.   
Tacko Fall-UCF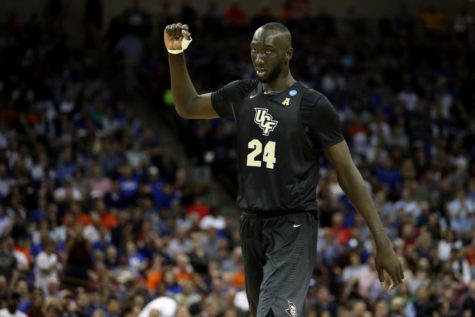 This 7'7" giant man from Dakar, Senegal took this tournament by storm. In the University of Central Florida's (UCF) first game they took down Virginia Commonwealth University (VCU) by a score of 73-58. In this game Tacko Fall recorded 13 points and brought down 18 rebounds; 4 of them keeping possessions alive on the offensive end. He also was a force on the defensive side of the court racking up 5 blocks! Before the tournament started Tacko wasn't really on team's radars, but after his showing in this year's March Madness tournament he really opened up some eyes of NBA GMs and Head Coaches.
Cameron Johnson-University of North Carolina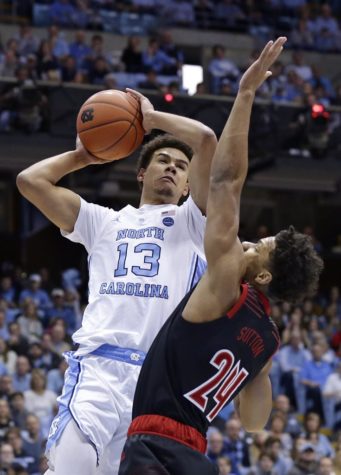 Cameron Johnson is apart of a UNC team that has been having some fun playing basketball lately. Before beginning the tournament the Tar Heels won 4 of their last 5 games, with Cameron Johnson leading the way for the team. In the Tar Heels win over the Iona Gaels Johnson had 21 points, 7 rebounds, and 4 assists in their 88-73 win to move on to the Round of 32. Also shooting 50% from behind the arc, 100% from the free throw line, and 54% from the field helping his team move on in the tournament. Johnson, already a first round caliber pick has been really helping his cause to be moving up on draft boards showing true NBA caliber shooting abilities. Johnson and his Tar Heel teammates will be looking to keep moving on and hopefully win their 7th championship in school history.
Round of 32:
Carsen Edwards-Purdue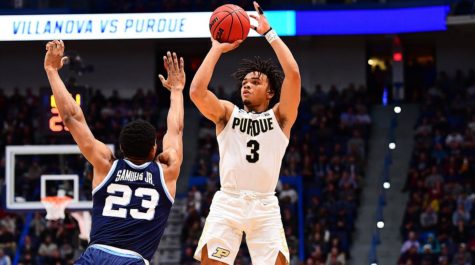 Carsen Edwards absolutely went off against against the defending NCAA Champions, the  Villanova Wildcats. Edwards put on show scoring a career-high 42 points on 12-21 shooting, including nine three-pointers. Edwards has been criticized for his poor shooting percentage this year, but it has been attributed to back aliments. The Boilermakers relies on Edwards to score points, going into there round three match up, Edwards is expected to score if they want to take down Tennessee.
Brandon Clarke-Gonzaga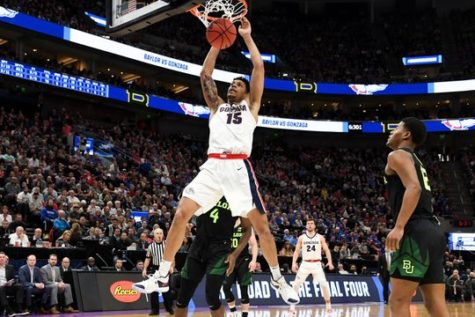 Brandon Clarke the transfer from San Jose State pushed his Gonzaga Bulldogs in the Sweet Sixteen for the fifth straight year. Clarke scored 36 points, eight rebounds, and five blocks against Baylor. Clarke was 15 of 18 from the field before matching his career high. Clarke broke the record for the most points scored by a Gonzaga player in the NCAA Tournament, breaking Adam Morrison's 35 points. Clarke joins Shaquille O'Neal and David Robinson as the only players to score at least 35 points and five blocks in the tournament.
Zion Williamson-Duke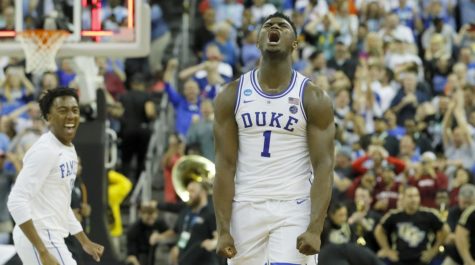 Zion Williamson, the 6'7", 284 lb stand out forward has put on show so far during his collegiate career. Williamson is likely going number one in the 2019 NBA Draft this upcoming summer and since he returned from injury, he has been a different animal, putting up unreal numbers and this Duke team is moving on the Sweet 16. During the last four minutes of the game against UCF Williamson hit the game-tying layup and made another crucial shot, even though Williamson missed a clutch free throw, but RJ Barrett got the rebound and put it back in to give the Blue Devils the lead. Williamson scored 32 points, grabbed 11 rebounds, and had 3 three pointers made in 40 minutes.
Aubrey Dawkins-UCF
Aubrey Dawkins was incredible versus the Duke Blue Devils. He put up 32 points (12-18 FG, 5-7 3PT) and scored in a variety of ways. Dawkins showed off his shooting ability, athleticism, and some shooting/scoring off the dribble. Dawkins was playing against his father's school, Dawkins didn't appear at all that he was scared of the Duke mystique. Dawkins looked like the best player on the court.
Bryce Brown-Auburn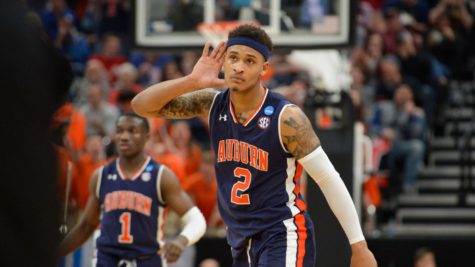 Auburn's senior sharpshooter Bryce Brown lit up the Kansas Jayhawks for 25 points on 9-of-13 from the field, including 7-of-10 from beyond the three point line. The seven three pointers Bryce Brown scored was the most ever by an Auburn player in a single NCAA tournament game. Bryce Brown and the Auburn Tigers move on to the Sweet 16 with a match up against number one North Carolina.