10 Recommendations for When You Feel Like There's Nothing to Watch
With streaming platforms constantly taking off their best movies or shows and adding new additions that never seem to hit the spot, it can be difficult to find a movie you haven't seen or one you feel you will enjoy. These 10 movies and series from various streaming platforms are my favorite underrated masterpieces.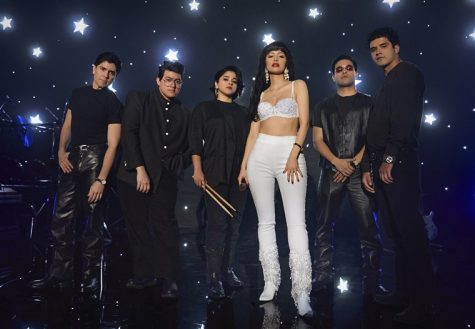 Selena: The Series
This two-season show follows the tragic life story of Selena Quintanilla, the Queen of Tejano music and an iconic Mexican-American pop star. The show comes 23 years post-Oscar-nominated biographical movie Selena. This show does an enticing job of telling Selena's story from the young age that she began her career. This show is such an easy watch, each episode ranging over 30 minutes with 18 total episodes.  If you have always loved Selena and her story this show is at least worth a watch. You can watch this inspiring series on Netflix.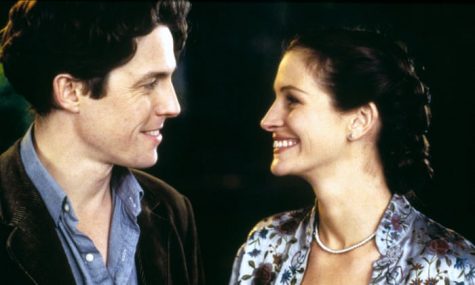 Notting Hill
Released in 1999, Julia Roberts and Hugh Grant portray a romantic comedy between a famous Hollywood actress and a bookstore owner in London. This movie is so likable because it is a simplified version of reality, of our celebrity-obsessed world. It is rumored that the plot is based on the relationship between a London publisher and Uma Thurman. I am a sucker for any Julia Roberts film, and she will always give a stunning performance which is part of what makes this film so enjoyable. This movie is also available on Netflix.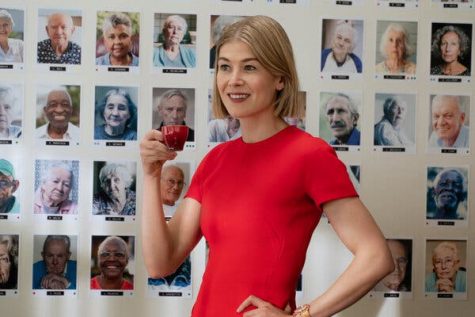 I Care A Lot
Rosamund Park stars in another thriller after her chilling performance in Gone Girl, I believe this genre is her niche. She manages to portray an evil, plan-obsessed woman so well. Reviews on this movie are mixed- it's either you love it, or you hate it. I think it is so intriguing: the story of a woman who takes on the role of guardian for elders to drain them of their money, who falls into hot water when her newest 'investment' has ties to a gangster. This movie is available on Netflix.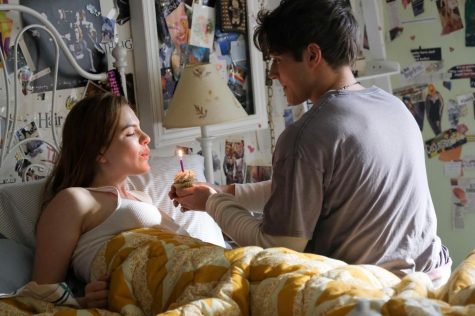 Cruel Summer
This is a new Freeform show releasing every Friday on Hulu. The series takes place in the '90s when a popular young girl goes missing and another takes over her life. The episodes follow the disappearance, appearance of her replacement, and the investigation. It has become Freeform's biggest multi-platform premiere ever.  This thriller is worth a watch, and something to look forward to each week.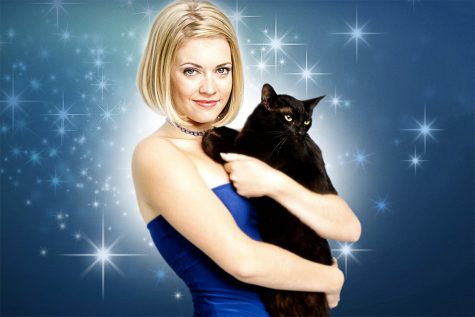 Sabrina: The Teenage Witch
After the reprised version, Chilling Adventures of Sabrina, became a hit with its few seasons, I feared that most people watching it had never seen the classic original. I love rewatching this '90s hit show, it is such an easy and entertaining watch. There is something so nostalgic about watching 'older' shows take on the effects of magic. A normal 16-year-old is informed by her aunts on her birthday that she is actually a witch and struggles in comedic episodes to get the hang of her new powers with constant sarcastic comments from her now-talking cat. This iconic show is available on Hulu.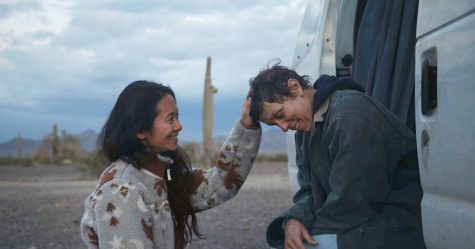 Nomadland
Academy Award winner movie that from what I have seen is not receiving enough hype around teenagers. A woman in her sixties becomes a modern-day nomad living in a van after losing everything in the Great Recession, moving through the midwest. It won three Oscars for a reason, though teens might not think this film is for them I think giving it a chance is definitely worth it. Frances McDormand deserves her win as the best actress for her portrayal in this film. It is available to watch on Hulu.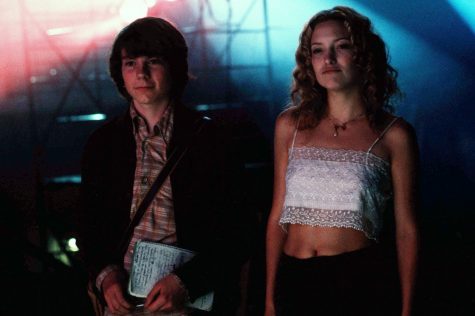 Almost Famous
A high-schooler conceals his age for a chance to write for Rolling Stone Magazine about an up-and-coming rock band and he goes alongside them on a tour. This movie is a funny, touching, cheesy masterpiece. Reviews of this film are, once again, staggered and the opinion depends on the person. Many scenes of this movie stuck with me and I can recall the emotions I felt watching it for the first time. If this type of film is for you, then you will absolutely adore it. Enjoyers of any rock and roll band movie will love this one. The movie is available on Hulu.
Thor Ragnarok
In my opinion, this is the best Marvel movie to ever be made. I can constantly rewatch it and it never disappoints. Thor and his brother, Loki, are imprisoned on a planet called Sakaar and they must escape in order to stop their evil sister from ruining their home planet, Asgard. Destruction follows with a battle between the siblings and the purposeful trigger of their planet's doom, Ragnarok. It is the best combination of comedy and action which always makes for a good Marvel movie. This is available to watch on Disney+.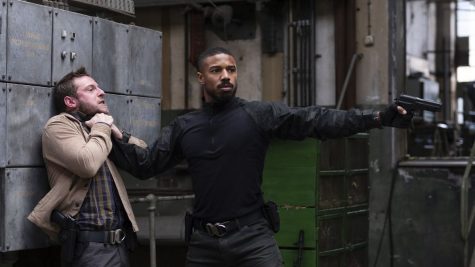 Without Remorse
Michael B. Jordan plays a Navy SEAL who discovers a plot that threatens to engulf the United States and Russia in a war while seeking justice for the murder of his pregnant wife. Tom Clancy loosely based this film on a 1993 novel with the same name. The scenes with his wife and the suffering he endured whilst fighting for her revenge and on top of that discovering a huge secret was phenomenal. This movie is on Amazon Prime.
The Wilds
This Amazon Prime original series follows the story of 8 young girls who ventured on a relaxing trip on an island when suddenly their plane crashes and the teenage girls are left to fend for themselves on a deserted island. The season continues and they must plan how they will survive these circumstances while straining to maintain hope that they will be rescued. The plot twists and gasps that follow this show as each episode plays makes for such a binge-worthy show. If you haven't, you need to watch it.