Sixers Halfway Through The Season Analysis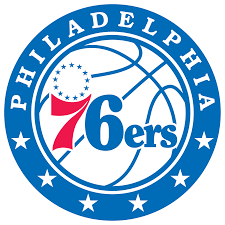 Coming off two wins, the Sixers stars Embiid and Simmons were eager to participate in the All star game. However, due to covid tracing with their barber, both players have to sit out indefinitely for a week. It's a shame they couldn't put on a show, but we're sitting on a pretty 24-12 record. Leading the East into All star weekend is a promising sign for the rest of the year.
Embiid is averaging 30 points per game at the moment. No other center has ever done this. The closest was the Hall of Famer Shaq, who was just short with 29.7 ppg. Simmons has been doing his thing on both ends of the court, and players like Seth Curry, Danny Green, and Dwight Howard have added a little boost to the squad.
Heading into the second half of the season, there has been rumors that the Sixers were looking to acquire Kyle Lowry. Although he isn't as young as he used to be, he has wisdom and experience after 15 years in the league. Acquiring him would be a pretty good move for a championship in my opinion. He won't be the highest scoring player, but he's all around pretty good at what he does.
The Brooklyn Nets are the team in the East we have to worry about. Having 3 superstars in Kevin Durant, James Harden, and Kyrie Irving will prove to be a huge challenge for any team in the league. Also, they recently acquired Power forward Blake Griffin. He isn't catching bodies like he used to, but he's still a good, experienced player. Other teams to look out for are the Lakers and Clippers in the West. The Utah Jazz are doing great, but after a triumphant victory last week over them, I reckon the Sixers have a little more than what the Jazz can handle.
This season is looking promising for the Sixers. With new coach Doc Rivers, we already have seen a great change in the team. The ring is within our reach, we just need one more puzzle piece for a real shot. The regular season resumes on the 11th, and the Sixers play the Chicago Bulls tomorrow at 8:00 pm.