Dining at Epcot: A Review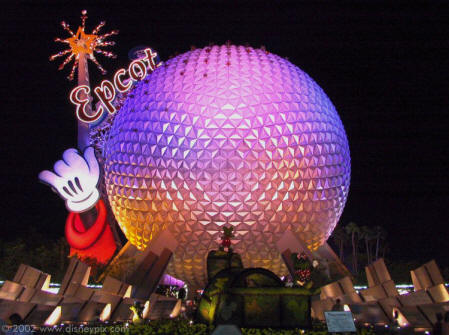 I hopped on a plane on Monday night, en route to Orlando, Florida. With my suitcase packed with sunscreen, a bathing suit, and my sunglasses, I was ready for a fun-filled time with his classmates.
The 180 students that went on the trip visited a total of seven parks, ranging from SeaWorld to Magic Kingdon to Universal Studios. I was looking forward to going on all the rides and hanging out with friends. What I didn't expect to take such an interest in was the food.
In the morning, most of the class went to breakfast right at the hotel which many students enjoyed but it was the food in the parks (especially Epcot) that caught everyone's attention. Because Epcot features a multi-cultural experience with different areas representing different countries, the restaurants offered a variety of options.  While visiting "Japan," I ate at the hibachi grill, where the food was decent but didn't impress me like I thought it would.
In addition to the restaurants, many of the nations featured small stands to get snacks or treats from the various countries.
"I had the best ice cream I've ever had in France," said Matt Matro.
Kayla Carey had a favorite meal, but was a little surprised by the cost of eating in Disney.
"The food in Mexico was my favorite meal I had that week, but the food was really expensive," she said. "There were so many little places to stop and eat, and everything seemed so convenient".
Because of the high prices, many students avoided making unnecessary purchases. For example, I carried around my own water bottle and was content to refill it so I didn't have to spend twenty dollars a day for all the water I was drinking.
Quality is often something you pay for, and Chris Caprio was willing to deal with it as long as the food was good.
"The food in Epcot was decent, but the desserts were some of the best I've ever had," he said.
Going to Disney with my senior class was one of the best times of my life hands down. Everyone in the class enjoyed it just as much as I did, and it can't be a good trip with bad food.