One of Us: Mr. Hemphill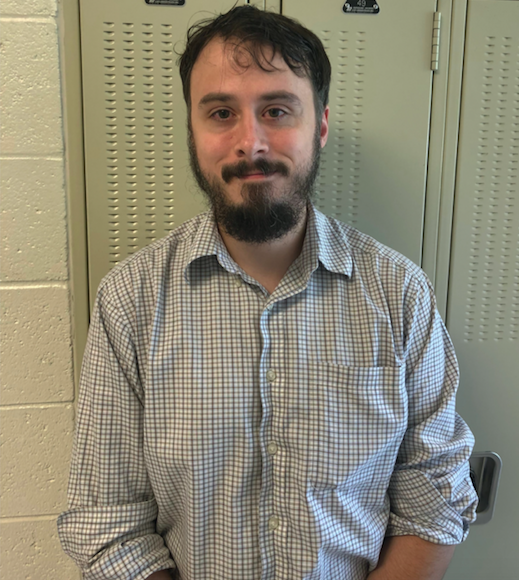 Hang on for a minute...we're trying to find some more stories you might like.
Before coming to teach German at Hammonton High School this year, Mr. Hemphill graduated from Mount View High School in 2002. He went on to study at the University of Maine and Bowling Green State University from 2007 to 2011 for German/ political science.
He taught in Austria for 2 years, Bowling Green State University for 1 year, and Williamstown High School for 1 year.
I was inspired to go into education because… I enjoy teaching and giving people knowledge.
My least favorite thing about my job is… the bureaucracy.
My favorite thing about my job is… is when my students surprise with what they have learned.
My biggest fear is a… super-volcano.
One thing about me that would surprise people is… that I lived abroad for 4 years.
When I'm not in school, you can find me… changing diapers.
One thing I learned after my first year in HHS is …there is no pool.