Student artists, performers set to attend Teen Arts Festival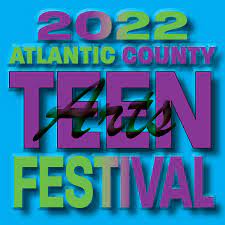 On May 11th, some of our students at Hammonton High school are going to Hammontons Annual Teen arts Festival and it's going to be in person ever since COVID died down.
According to the Atlantic County Office of Cultural and Heritage Affairs website, the Teen Arts Festival is part of a statewide multidisciplinary program in the fine and performing arts. It allows all of the young teens to express their own talents. Whether it be doing perfect drawings, singing, etc. it provides a valuable experience for all the young teen artists across the state.
Open to any student whether its public or a private school and even students who are homeschooled, or for those that are involved in private extracurricular activities, the entire program includes dancing, theater and vocal music, instrumental music, film, photography, even some creative writing, and the visual arts.
The Hammonton High School select choir, Jazz band, and some of the art classes at Hammonton have submitted or will perform their work in art, music, or singing, etc. I
Teen arts has always been open to the whole Atlantic County and it's a good thing it's open to all the schools that are in Jersey because ever since COVID started back in March of 2020. In 2021, they had to do it virtually which stunk but now everyone is excited to do it in person which is going to be amazing for all of us.
One of the choir students, junior Amelia Schrimer, will be singing a solo from the Broadway musical Spring Awakening titled "Mama who bore me." This is her first solo and she is doing it for the first time and she is looking forward to it.
Students in Ms. Throckmorton's CP Intermediate Art classes each submitted a piece of work as well.
Junior Audra Schavo created a plaster mask that was inspired by Italian theatrical masks from classic Italy. The challenging part was that she had to use a lot of recycled materials that were part of her project.
Sophomore Sydney Willson made a clay piece that was inspired by her dog that passed away two years ago and she would call her dog Wawa. Her challenging part was to make sure her clay piece was sculpted perfectly.
Sophomore Halley Garrison made a similar piece kind of like Sydney's piece which was a 3d model of her cat and it was her inspiration for her piece. Her cat was known as Seneca.
All of these students have submitted or have entered the teen arts festival with strength and perseverance because they have all special talents that we all have inside of us. Even though it's tough to express it, we can always try our best to show it to everyone.