COVID hits home for Hammonton school district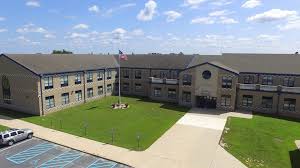 In 2019, the world was not aware of COVID  nor how vicious it actually was; therefore the schools were not prepared for a worldwide shutdown.
Therefore the school year of 2020 was decided that there will be different ways to get an education.
By this, the district offered the community two options: to do hybrid (alternating in-person and virtual learning), remote (completely online), or stay in the school full time. Rates have varied throughout the year, starting with very few and maxing out at 23 at the highest count for the high school.
Confirmed Covid Cases at HHS (101 cases as of February 18; 7% of the student body)
In September, one positive case was noted
In October there were 19 positive cases
In November, there were 23 positive cases
In December, there were 21 positive cases
In January, there were 23 positive cases
In February, there were 14 positive cases
Confirmed District Cases
September: 2
October: 25
November: 46
December: 52
January: 36
February: 30 (as of February 18)
At the Board of Education on Thursday, February 18, Superintendent Robin Chieco announced that the district was preparing another survey to out to the community about the current approach to school during the pandemic.