District students compete in Robot Challenge at Stockton University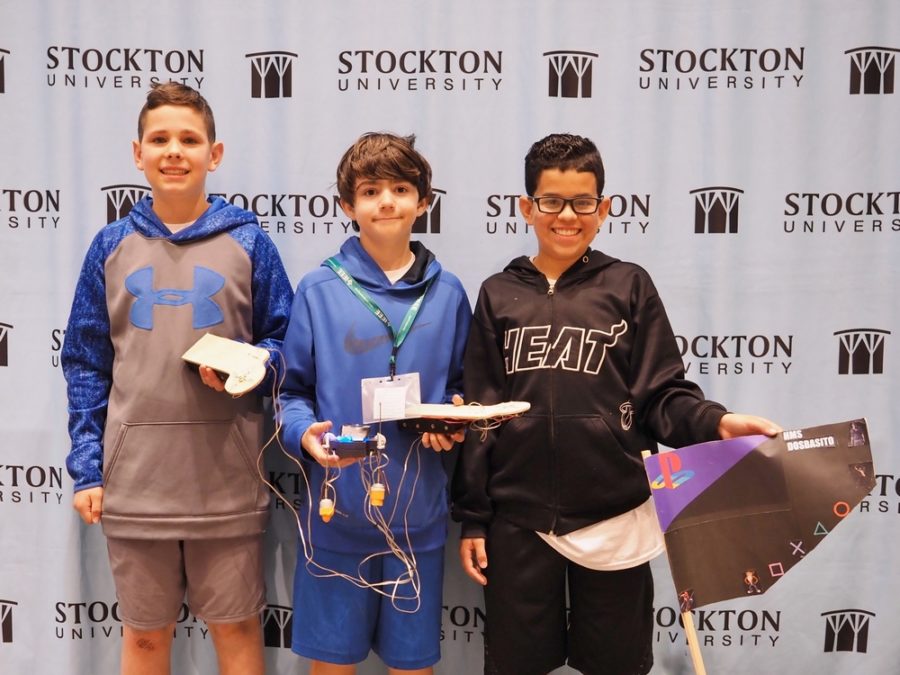 Press Release
May 12, 2019
On May 4th, the Hammonton school district sent four teams to the 10th annual IEEE Women in Engineering Robot Challenge held at Stockton College. There were two teams from the high school, the Kurz Kittens and the Succulents. The Middle school also had two teams , The PS4s and the Majestic Black Dragons. The HHS team Kurz Kittens took honorable mention in the competition after the school's seven year hiatus from the event. The HMS team Majestic Black Dragons took 2nd place and the HMS team PS4 took 3rd place with their first ever trip to the competition.
This year was the IEEE Women in Engineering's 10th year holding the event with a record-breaking 31 teams participating in the event. The teams were run by teacher Teah Santora and district technology supervisor Stephen Minchak as part of a Perkins Grant funded STEAM initiative which inspires nontraditional students to explore the field of engineering.
Students had to build the robot, solder components, write a report about their design process, come up with a theme for their bot, and race their robot down the track. After their race all teams had to present an oral report to a panel of judges.