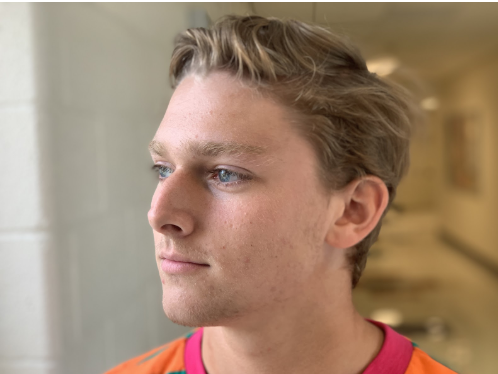 Class of 2020




Clubs/Activities: Football, Baseball,




Athletic Teams I Follow: Eagles




Top 5 songs on my Playlist: Come Back Baby - Pusha T… Meet Again - Maxo Kream… Thuggin - Freddie Gibbs… Day N Nite - Kid Cudi… Palmolive - Freddie Gibbs. 




Best Concert I've Been To: HOCO 2019.




Fun Fact About Me: I like turtles.




I believe journalism matters because the truth about what is going on in the world needs to be shared. 



Hunter MacDuff, Reporter
Jan 29, 2020

Israel On The Street

(Story)

Jan 23, 2020

The Rise of TikTok

(Story)

Dec 20, 2019

The Devils' Advocate Live: Episode 7

(Story)

Dec 19, 2019

What is Your Favorite Christmas Movie?

(Story)

Dec 13, 2019
Nov 12, 2019

Kanye releases new album

(Story)

Nov 01, 2019

Who Would Win: Grizzly or Gorilla?

(Story)

Oct 14, 2019
Oct 14, 2019
Oct 14, 2019