Fire, protests, and America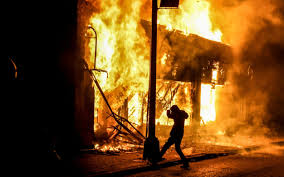 Much has happened since last summer since the death of George Floyd on May 25th. Riots and protests have taken place throughout the country that have led to over $500 million in property damage in 1,500 locations, according to a June article in The Star Tribune
People may have hoped that damage like this had settled, but just a few days ago there was another incident in Portland in which police arrested four people after declaring a riot Friday night when protesters smashed windows, burglarized businesses and set multiple fires during demonstrations. These actions were in  reaction to a fatal police shooting of  Duante Wright while responding to reports of a person with a gun.
According to police reports, law enforcement dispersed the crowd so firefighting crews could douse fires before they spread. The vandalism downtown came after the police shooting earlier Friday and also was part of vigils and demonstrations already planned for the night in the name of people killed in police shootings nationwide. They include 13-year-old Adam Toledo of Chicago and Daunte Wright, a Black man in a Minneapolis suburb.
Are major news outlets covering this aspect of the story as much as they are covering other parts?
For senior James Strain, the protests and damages that come from it are worthy of concern.
"I do believe that there needs to be change, but we should not be setting our country on fire. Otherwise, we are no better than the people who give others a reason to protest, " he said.
The potential risk is that the damage caused by riots has the potential to overshadow the main message of protests.
These riots were not as destructive on property as the BLM riots last summer, but they could go reach that level.
"We need to stop this violence. [I am more supportive of peaceful protests] like MLK rather than trying to start a revolution against America," said Lizzie Minimi. "My fear is that we have lost the idea of peaceful protest because we always end up with people getting hurt and property getting damage."
Peaceful protest is the only legal protest, and anything else should be shut down immediately. People who take advantage of these protests to commit crimes need to be stopped so citizens can have peaceful protests again.
If the actions aren't peaceful, they're legal, and some people don't have tolerance for that.
"[People who violate the law should]be arrested and sent to jail," said senior Nick Bonfiglio.
Here's my take:
I agree that people who loot and riot should be put in jail,  but the people need to be aware that there are politicians who try to manipulate these situations, deaths, and destruction to advance a political cause. When this happens, protests lose all their meaning and significance. And this will is a dangerous slippery slope that will rob America of what makes it great: the ability to challenge and question its government.
The recent trial of Derek Chauvin adds more complexity to the whole discussion.
In this case, Chauvin was found guilty of all charges against him, and many who had protested Floyd's death celebrated.
However,  just a few later, another case evolved when a police officer had to make one of the toughest decisions one would ever had to make in their life. The day of the Chauvin verdict, officer Nicholas Readron had to answer a call about a confrontation with 2 adolescent African American females. When he got there one of them had a knife and the officer reacted by reaching for his firearm and took her down saving the life of the other girl.
Many weighed in, including basketball player Lebron James, whose post on Twitter garnered headlines. He almost immediately took it down.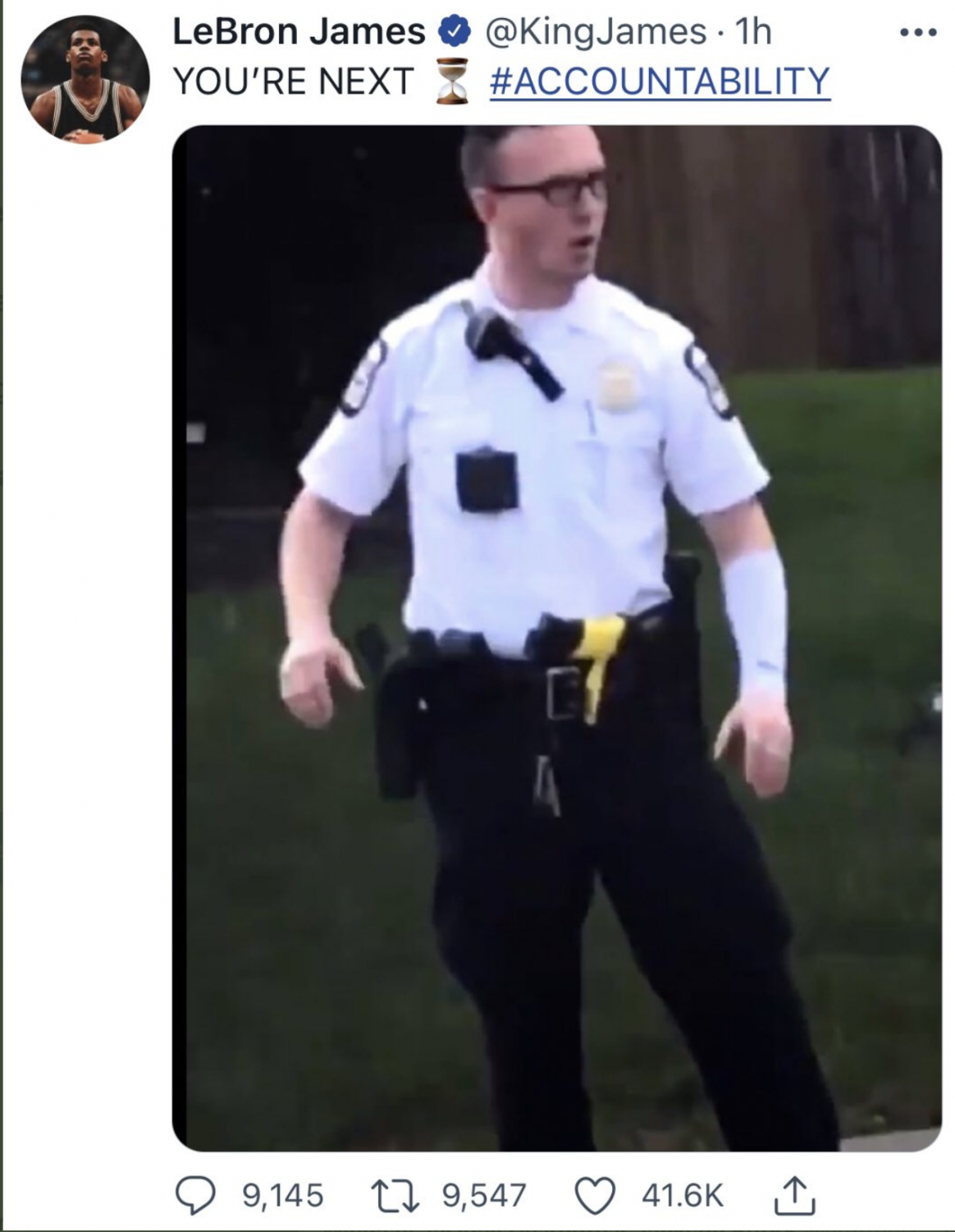 Students have weighed in on this case as well.
"Although I would have tried to get her to drop the knife first, that officer's actions are completely justified," Minimi stated.
"I believe that he should had used his taser to try and save that young girl's life, but I can see that there wasn't much time to think the situation though," said Stain.