2021: High School –> College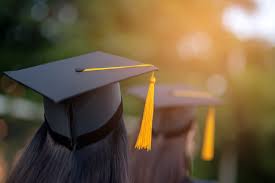 Considering that the class of 2021 is graduating this spring, I decided to ask some of the seniors here at Hammonton High School about their future plans and how it may correspond to their high school career.
Kirstin Reese has been a part of our school's track and cross country program for the past four years, leading her to become a senior track captain. She also took part in student council and is now a member of the National Honors Society program offered at Hammonton High.
"I would like to major in communications so that I can become a pharmacist representative," she said.
Natalie Thomson played on the tennis team and participated in student council as well. Thomson expressed interest in helping people in her future leading her to her future plans.
"My future major is to study to become an ultrasound technician in obgyn and vascular," Thomson said. "It relates to my passions because I am eager to help people and their future children to make sure they remain happy and healthy."
Senior Katelynn Evans explained that she will need to learn more about computers to accompany her college plan to major in nursing.
College is not in the future plans of all students, though, as senior Nick Bonfiglio explained. He is not interested in attending college, and instead is planning to attend trade school or begin an entry level apprenticeship to begin a career after high school.
But, if he had to choose he would major in business or engineering.
"I would rather be doing other work than a job in an office," he said.
Although the Class of 2021 still has half of a year left, many are filled with mixed emotions about graduation.