Murphy should allow in-person graduation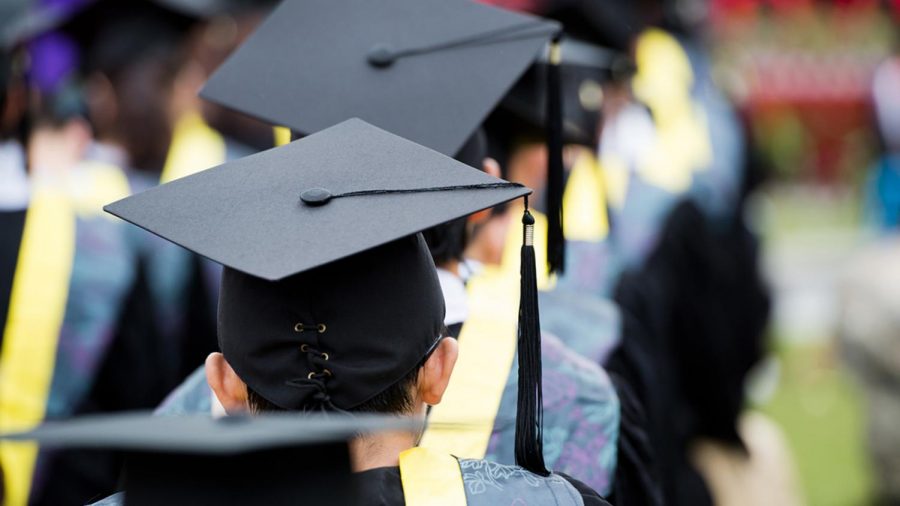 Senior year is what every student looks forward to because it's their last year before reality sets in that you're becoming an adult. The COVID-19 has destroyed my senior year and every seniors year. Senior trip, senior prom, senior phillies game, senior breakfast, and most of all, graduation was taken from us! Nobody expected this virus to spread as bad as it did. Even though this virus isn't anyone's fault, it's not fair to cancel important and meaningful events like graduation because our governor won't let us have a social distancing graduation.
Governor Phil Murphy has made a plan to open up New Jersey with three phases. According to https://www.nj.com/coronavirus/2020/05/nj-reveals-multi-stage-coronavirus-reopening-plan-were-in-stage-1-murphy-says.html ,we are currently in phase one. Phase one includes opening up low risk activities like the beach and parks. Phase two includes additional activities permitted within safe regards like certain capacities in museums and libraries and also allowing outdoor dining. The third phase allows most activities to be open with safeguarding like employees going back to work in offices, bars open with capacity limits, expanded dining, etc. It's not until Phase four when our state can go back to normal, and not be required to be quarantined every day. But what good are these phases actually doing? People have been so bored at home, hundreds of people ended up going to the beach when Murphy opened it because there was finally something people could do so they took that opportunity! It's just insane that hundreds of people can go to the beach, but any senior class can't have a graduation! I've seen multiple videos on Facebook on how other schools are doing graduation by spreading every graduate's chair out so nobody is near one another. Why can't we do that Murphy? It's the same amount of people who were all at the beach the first weekend it opened up so why take away the last thing we all hoped of having?
If this pandmeic was still traveling as bad as it was back in March, I'd understand to a point on why we couldn't have a graduation in person. But recently, our cases have decreased dramatically compared on how many there were back in March. According to https://www.njtvonline.org/news/uncategorized/tracking-the-coronavirus-in-new-jersey/ , the cases have been under 2,000 cases since May 6th! That's a huge improvement compared to when New Jersey had 6,000 cases daily for a month straight!
Having a virtual graduation isn't how any graduate imagined. Every graduate should be recognized the way every other graduate was recognized and celebrated. Since we already didn't get the senior year we all wanted, one would think he would at least let us have somewhat of a graduation, whether our parents are there or not. Everyone is going off to college and we didn't even have a chance to say goodbye to our teachers and our classmates. This pandemic ripped away everything! And we only hoped it wouldn't take away our special moment of graduating together. I know every senior and everyone's senior parent is fighting to have a traditional graduation ceremony, so hopefully Murphy allows it to happen in the summer. We deserve it! We didn't waste 12 years of schooling to get our diploma out the window of our cars!