Prom Preparation for 22′
The excitement of picking out dresses, shoes, hair and makeup is right around the corner as prom season starts to approach. Which is why preparation is key to looking your best and ensuring a memorable night. Though prom goers are aware that it can be all too overwhelming in finding the best boutiques and stores to dress to impress.
Online shopping has been a better option for prom shopping these last few years. The time convenience and online deals can make prom preparation a dream. Online shopping facilitates the process of picking dresses out with just a scroll and it helps save big dollars with discounts and deals that sites have to offer.
Although the convenience and prices of shopping might sound better, that option can't be all too reliable for everyone. The possibilities of online order fails are endless, from dresses and shoes that are too big or too small, to items that looked nothing like the picture that result in last minute mall shopping. Which is why it's always important to determine which sites seem more reliable and to take in consideration sizing, material, and presentation differences.
Thankfully, dress shopping and overall preparation can be all to easy with boutiques and stores in (somewhat) local towns nearby. Here are some favorites hotspots that should be considered.
Coco's Chateau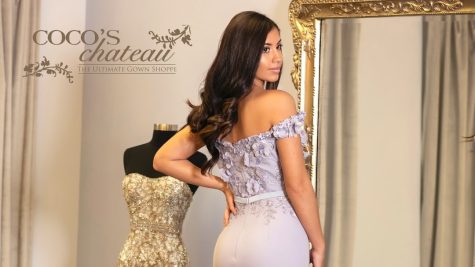 Coco's Chateau has been catering to pageant queens and prom goers for years! They include a large variety of flattering dress selections and shoes.
Jan's Boutique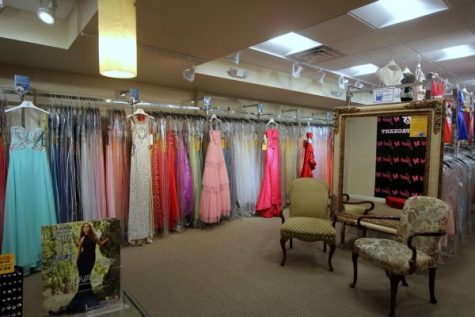 Jan's could be described as a dress wonderland, as they offer a selection of timeless dresses of fine quality.
Castle Couture
Online Options can include; Windsor, Lulu's, and Fashion Nova- Nova Luxe
Options for shoes can always be found in the boutiques themselves, forever 21, or Steve Madden
Dresses should never have to be pricey or flashy, options that are fitting to each individuals style and price range can be found about anywhere. Great and affordable options can also be found in Hamilton, Cherry Hill, and Deptford malls. What matters most is finding dresses that are flattering and make each person feel their most beautiful on a very special night.