Girls fashion trends to keep an eye out for in Spring/Summer 2021
In this piece im going to be showing different outfits and spring and early summer pieces that you might want to add to your closest this season. From a range of tops, dresses, skirts and more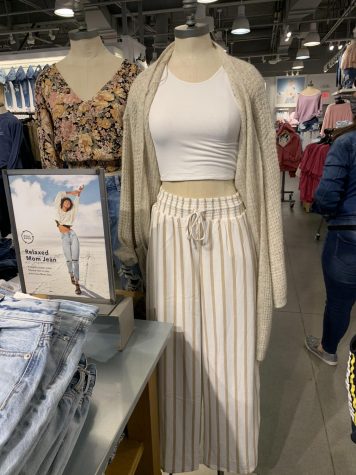 In this picture this outfit consists of striped boho styled pants from american eagle partnered with a simple white tank top layered with a beige cardigan perfect for that spring coming into summer vibe .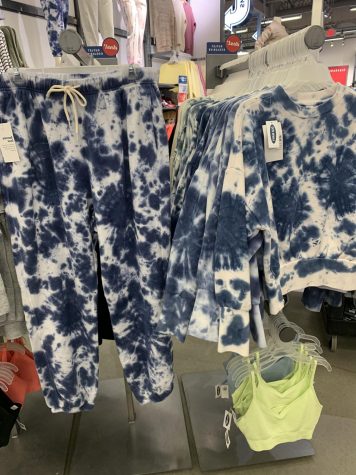 Another popular trend that is cute, comfy but still pulling off a stylish outfit is this colorful two piece sweat set. Tie dye sets have been showing up the past year and are still relevant in the not so hot summer time but just right for the brisk spring and early summer weather. You can find this piece online or in stores at old navy.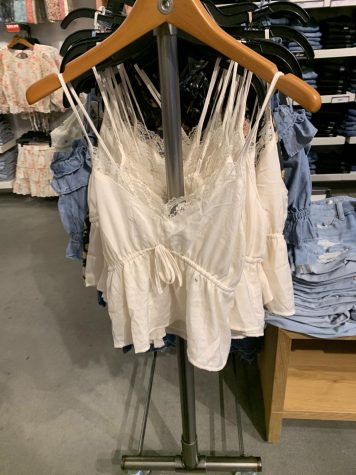 This beautiful piece from American eagle just gives off the most perfect summer vibes I have seen a lot of these tops as the weather has been breaking into the warm spring and summer these would pair great with some denim shorts or even a skirt with sandals.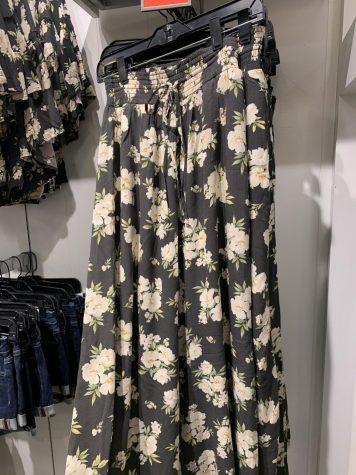 This long skirt is something I'm excited for this spring/summer of 2021. Many of these long pattern skirts are making a comeback in style and I have a feeling they are going to be the next big trend. This was also found at american eagles and would pair great with the previous white top.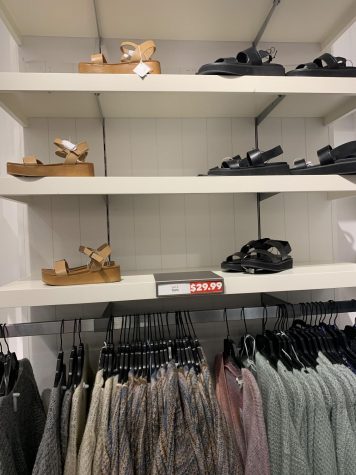 These high heeled black and beige sandals are going to be a necessity this summer and spring. They have been popping up in local stores such as american eagle, tj maxx, and marshalls. They would match perfectly with a flowy long spring dress or even c pretty printed dress for the summer time.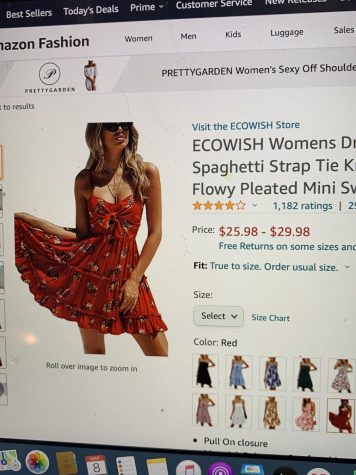 This majestic piece is actually from amazon just under 30$. I've been seeing alot of these types of style flowy dresses and bright colors this season and this would for sure be an affordable and cute dress on anyone super light weight also.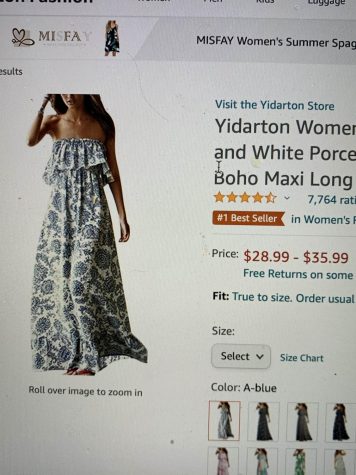 Above is listed as a best seller and I can see why. This stunning bohemian printed dress just gives off the perfect summer vibe. It compliments great with a nice suntan and would do best with some high top sandals from one the previous pictures. Not only is it affordable but is super fashionable you could most likely even wear it over a bathing suit to the beach.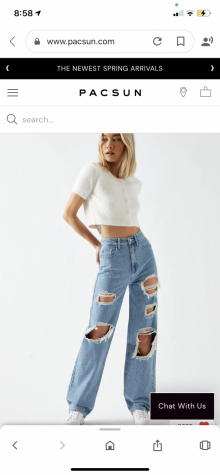 These mom jeans have been popular the past almost two years but still you can never go wrong with them perfect for almost every season and look great with cute summer or spring crop tops. They also pair well with white sneakers. You can find these specific mom jeans on pacsun website and prices range.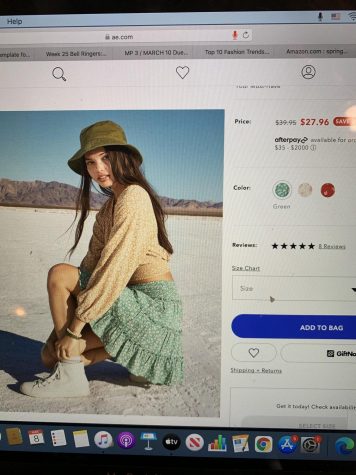 This is yet another piece from american Eagle ranging at the price of $27.96. This is advertising the cute spring/summer skirt. This skirt is at a perfect length for any shape or size anyone can pull this off. This could be matched with a simple tank top or even with a blouse like in the picture.