Covid-19 Vaccine: When Can We Expect Life to Return to Normal?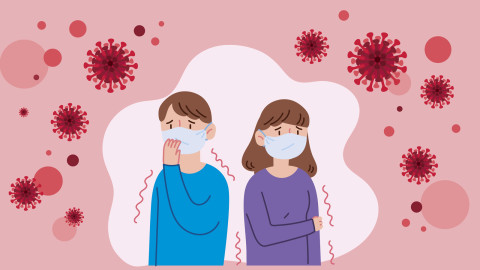 United States healthcare officials received their first round of Covid-19 vaccinations on Monday, December 14. These are the first rounds of testing to be administered to Americans outside of the vaccine's clinical trial. Pfizer-BioNTech's clinical trial included about 44,000 people and was concluded to reduce the risk of contracting Covid-19. The Pfizer and BioNTech vaccine was authorized by the FDA to be administered to people 16 and older.
There is an initial supply of about 6.4 million doses of the vaccine- 2.9 shipped immediately and 2.9 shipped a few weeks later for the second dose of the vaccine. 500,000 doses are being withheld by government officials in the case of any problems emerging. The initial supply will go to healthcare workers, residents of nursing homes, and long-term care facilities across the nation. When the supplies increase in the next few months, other high-priority groups will be vaccinated (such as teachers, police officers, and people with high-risk medical conditions).
White House coronavirus advisor, Dr. Anthony Fauci, and Dr. Ashish Jha, dean of Brown University School of Public Health — said that they expect Americans who don't qualify for a vaccine due to various reasons to start getting the vaccine by late March or April.
Nearly 20 drugstores and grocers, including CVS and Walgreens, have been working with the U.S. Department of Health and Human Services since mid-November in agreement to help administer Covid vaccines.
If all goes well, it is assumed the general public will have access to the vaccine as soon as the early Spring.