The Truth Behind Groundhog Day
Mat Paniagua and Nick Levecchia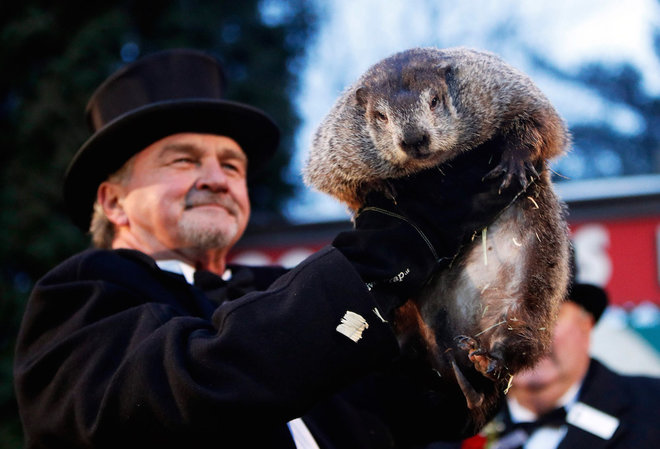 Lyn Fusco and Erin McAllister
January 25, 2019
Next weekend, people across the nation turn their attention to a small town called Punxsutawney in northeast Pennsylvania.
What they seeking? A groundhog named Phil who will give them insight into the future. Groundhog Day gots its start on February 2nd 1887.
At first it was a way for German settlers to pinpoint the middle of the winter solace and the spring equinox. Americans put their own twist on this, creating the well known nationwide tradition. The famous groundhog was chosen based on the Delaware Indians that settled there originally, to them the groundhog was a honorable ancestor. This stuck around and the groundhog soon became centerpiece around this tradition.
Since then, thousands of visitors travel to Punxsutawney, Pennsylvania to celebrate it. The weather-predicting groundhog, Punxsutawney Phil, lives in Gobbler's Knob near the town of Punxsutawney. At 7:25 a.m. Punxsutawney Phil looks for his shadow. If he sees his shadow, there will be 6 more weeks of winter. If he doesn't see his shadow, there will be an early spring.
There has been many speculation on the accuracy of the groundhogs predictions. Phil the groundhog has only been 39% right in the past 132 years. Although many people claim the groundhog is not reliable, Groundhog Day fans disagree.