Music Videos That Tackle Social Issues
Erin McAllister, Lyn Fusco and Lyn Fusco
October 4, 2018
Music artists have a large platform to influence their audience. They often use their platform to tackle social issues and bring awareness to problems in society.
Logic dropped his song "1-800-273-8255", which is the suicide prevention line. On the day that it was dropped, the hotline received the second-highest daily call volume ever with over 4,573 calls, according to Billboard. In the video, a high school student is caught by his dad when he is with another guy. After being caught he thinks about taking his own life because he doesn't know if his father will accept him. At the end he is saved and his father accepts him.
Logic says, "I'm not the first person to talk about [mental health]. But nobody has been able to do it on such a mainstream, in-your-face level. I'm happy I can be that guy" in an interview.
J. Cole: "Crooked Smile"
J. Cole uses his Crooked Smile music video to send a message on the government's war on drugs. In the video, Cole plays the role of a drug dealer who is seen going through his daily routine on his younger sister's birthday, as clips of a DEA officer in pursuit of Cole play simultaneously. When the DEA officers raid his home, J. Cole watches as his younger sister is fatally shot. He dedicated his music video to a 7-year-old girl named Aiyana Stanley-Jones who was murdered in 2010 by an officer during a police raid. J. Cole used his platform to shine a light on an issue that he believes in and has affected real people.
MIA: "Borders"
The artist called "MIA" dropped her song called "Borders" bring attention to the refugee crisis in America. In many of the scenes such as:  In this picture MIA is singing while in the back people are climbing over the Mexican-American border. In many shots of the video you can clearly see the faces of the refuges as it was important to her that they people were seen as humans.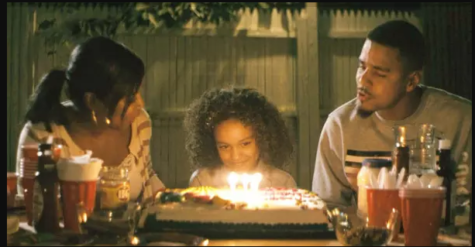 Lady Gaga: "Til it Happens to You"
Lady Gaga is known for her obscene fashion choices but in her recent song she sheds light on a topic that is not really talked about in America. Lady Gaga's song "Til it Happens To You" is a real life problem that is plaguing campuses and women in America daily.  In the first scene of the music video you can see a guy drugging a guy drugging a girls drink at a party.After this the girl is raped she feels so alone. By the end, Gaga's main message is shown all the victims come together and stand up to their attackers.