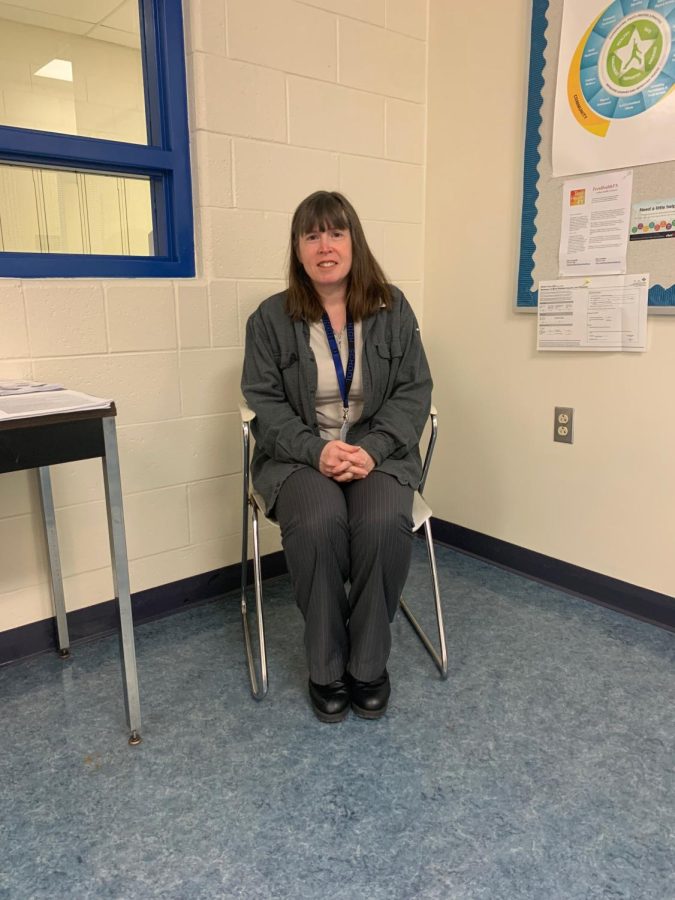 As we kicked off National Poetry Month, we recognized and celebrated history's poets who have contributed their emotions, observations, and thoughts to literal art for readers to enjoy, including those among us. Hammonton High School's nurse's office secretary Danielle Thornewell has been writing poetry since her high school years and since then, has published several books that range from fiction to poetry.
In March of 2021, Thornewell published "Journeys of the Soul," a poetry book that consisted of several pieces written throughout the years.
For Thornewell, poetry is an art form that captures the beauty of life.
"I find poetry such a beautiful form of writing that lets the writer really express themselves. The wonderful thing about poetry is it can really be any length and still convey such emotion," she said. "You can have poems that are short works of art and only a few lines and then a longer piece that can be pages, but they both speak to the reader in the same way."
Her love of poetry was inspired by experiences in school. Her high school English teacher introduced her to poetry in a more in-depth way, and many other teachers would complement her on her writing.
"When I was in High School my English teachers taught us many different styles of writing and one of them was poetry. I enjoyed it as it let me express myself in a unique way. My teachers would comment that I was good at writing, and that in turn gave me the inspiration to keep doing it."
Although Thornewell credits her poetry writing inspiration from special life moments and events that she didn't want to forget, her children's books were actually inspired by her own children and their love of her storytelling.
"Poetry, wise I found my inspiration in life's moments that came around. A special event or time in my life that I wanted to remember I would write something about it so it would always be with me. My children's books I found inspiration in my children. They would love to hear me tell stories about make believe places and characters. I finally decided to write it down so other children could enjoy them."
Even though her poetry book consisted of different pieces written in different times of her life that highlighted her feelings and thoughts during that time, she states that she doesn't favorite one in particular.
"I think picking out just one piece from my book would be difficult, as each one is from a different time of my life. There are pieces in there that cover times from my high school life all the way to my college years. Each part of my life is significant in it's own way."
Members of Thornewell's family have supported her writing and have also been able to connect through them as well.
"My husband has always been very supportive of my writing and gets excited about anything new that I write. My Grandmother was able to hear my poem about my Grandfather when it was read at his viewing. She said it really reflected our thoughts at the time of what his life was like and how much he would be missed."
For some poetry could be considered a personal reflection, though what prompted Thornewell to publish her pieces was receiving honorable mentions in writing contests and coming to the realization that her writing could inspire others.
"Several of my poems were featured in writing contests and received honorable mentions. Over the years I realized I had all these poems put together and they were really just sitting in a binder being hid away. I decided then to put them together so if just one person read them and said they were inspired then it was something worthwhile."
Thornewell has her published books for sale on Amazon.com.