Mr. Hammonton: A Tradition That Must Go On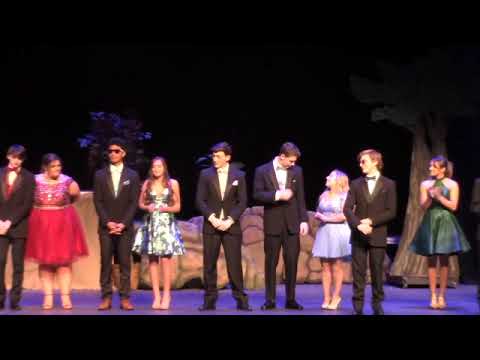 With the Senior trip being Cancelled, The Class of 2021 does not have a lot of things left this school year.
With Covid restricting almost all school events this year, student morale and school spirit is at an all time low.
Mr. Hammonton would give students something to be excited about and have an event that could boost Blue Devil pride.
For years, students have looked forward to Mr. Hammonton and wanted to compete and win against their friends. As a senior, we have seen 3 years of the pageant and always wanted to get on stage with our classmates and be a part of something like this.
To break the tradition would be a shame as the Class of 2021 has already lost so much.
With no pep rallies, there is a void in my Blue Devil soul. There is no rowdiness and no competitiveness in the Hammonton High School. Especially for seniors, class spirit is a huge part of who we are, and ultimately needs to be revived before June.
Mr. Hammonton is world-famous. Don't believe us? A video of Joe Weiss's talent was shown on Tiktok with about 2.3 million likes. The world will be disappointed if there isn't another.
Also, Mr. Hammonton celebrates and supports local business, who, in turn, support the event.
Mr. Hammonton gets tons of gifts from places like Nino's, Al and Rich's, Applebee's, and more. Hammonton prom suits are from the Tuxedo Classics. The girls dresses are donated from The Right Fit. The brand of the girls dresses was Clarisse.