Phillies Cry Poor, But Now Making Big Moves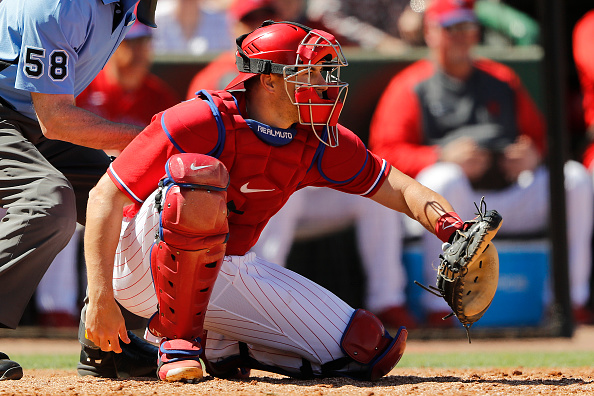 Earlier this off season, the Phillies Managing Partner John Middleton claimed the team had lost about two billion dollars due to the shortened season and no fans in the stands, a few days later news broke the team only lost about 145 million dollars on the season.
With the organization "crying poor" many fans were frustrated and had little to no hope in resigning key players and making any big moves this off-season.
In late December and early January, the Phillies started making some moves like signing a couple minor league contracts and trading for Jose Alverado, a Pitcher from the Tampa Bay Rays, and Sam Coonrod another Pitcher from the San Francisco Giants.
January 18th the Phillies made some moves trading for Shortstop C.J Chatham from the Boston Red Sox, it is not clear if he will make the 40 man roster. The Phillies then waived Left fielder Kyle Garlick to clear a roster spot for their first notable free agent Relief pitcher Archie Bradley who signed a one year six million dollar contract.
After a few weeks with nothing but signing some minor league deals the Phillies finally gave in and paid the consensus best Catcher in baseball J.T Realmuto and broke the record for the highest annual salary a Catcher of all time starting in 2022. This contract has him being paid 20 million dollars this year and 23.875 million for his final four years of the five year contract which breaks Buster Posey's record for having the highest annual salary as a catcher.
Just days after resigning a top three free agent, the Phillies agreed to terms on a two year 28 million dollar contract with Shortstop Didi Gregourious.
Days after signing two big time free agents the Phillies signed Matt Moore the Starting pitcher to a one-year three million dollar contract.
One week after the signing of Matt Moore another starter Chase Anderson was signed to a one year four million dollar contract.
Two days after signing Anderson the Phillies finalized the contract and officially signed Shortstop Didi Gregourious.
The beginning of the off-season didn't start the way fans wanted it to with finishing third in the division then management claiming unprecedented losses due to a shortened season, but the Phillies have seemed to redeem themselves by holding on to key players on the team and adding some more pieces to the puzzle.