Best methods for tanning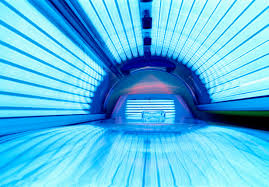 Hang on for a minute...we're trying to find some more stories you might like.
Everyone feels their best in the summertime when they have a nice golden tan. However, when the cold dark days approach us, our tans start to fade. Winter is the most gloomy time of year. People are pale and feel bloated from all the junk food during the holidays. People are at their lowest during the winter time. A way to make yourself feel better is getting tan to remind you of the good summertime. Here are some methods how to get tan:
Self Tanning
Self tanning is one of the most affordable ways to get a tan. Self tanning however, can be very time consuming and it is easy to make mistakes. Making mistakes while self tanning can result in blotchiness. An easy way to not create blotchiness is to make sure you have a tanning mitt. Something else that can happen while self tanning is when you buy cheap/drugstore self tanning products like Jergens or Banana Boat, they can cause a orange/yellow toned tan. If you want a bronzed, natural-looking, tan, it is recommended you should splurge and get more high end products like St.Tropez. St.Tropez is a mousse that looks green when you pump it out. Since its green, it can give you a nice olive-looking tan. However, another problem with self-tanning is the horrible smell. It can make you smell like chemicals.
Tanning Beds
Another way to get that perfect summer tan is from tanning beds at salons. There's many options and different types of ways to tan when at a tanning salon, which is convenient for people with different types of skin. For people who burn too easily, it's a better decision to do a lower UV light to avoid getting burnt, and you can choose to stand up or lay down to tan. There's many different levels of UV lights the beds carry, which can affect how much your membership cost could be. Depending on where you choose to get your membership, depends on how much and how long your membership will be. Tanning salons limit you up until 12 minutes usually, which after awhile you will know how long works best for you. As for using tanning lotions, they have bronzing lotions available to purchase that will help a tan stick better to your body, which aren' needed but can help. One important thing to make sure when you are tanning is to have your eyes closed or use their eye protectors that they have available. Besides getting that bronzed summer tan your looking for, the major cons are that it can mess with your eyesight, cause your skin to wrinkle earlier on, and unfortunately cause skin cancer.