Teacher of the Year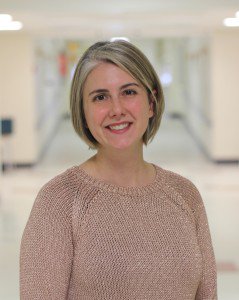 Hang on for a minute...we're trying to find some more stories you might like.
Each year, Hammonton High School nominates one faculty member as the teacher of the year. It's given to a teacher who shows the characteristics necessary to represent the HHS staff as a whole. This year's teacher of the year, Mrs. Gerst, details tips on teaching and why she loves her job.
"It's really about the kids," Mrs. Gerst said. "Helping them express themselves, witnessing the human experience or even staying up to date on pop culture. I love meeting new people." She also enjoys field trips, school dances and just the atmosphere of a high school.
In today's day in age, teachers face many difficulties. Mrs. Gerst's biggest challenges deal with simply being available for everyone. "It's hard to give the necessary feedback and to help everyone with so many students. Between that, keeping up with grading, and having a personal life, it's difficult to juggle everything."
When it comes to dealing with these challenges, Mrs. Gerst recommended that teachers, "…focus on what matters most. You can't be great at everything so invest your time into the students and don't worry so much about everything else."
While now the choice of becoming a teacher seems obvious for Mrs. Gerst, it wasn't always that way. She was undecided going into college and considered becoming a nurse. While in college, Mrs. Gerst recognized her love for English and made the decision to become a teacher.
"I've always loved English; it just seemed like the perfect fit," she explained.