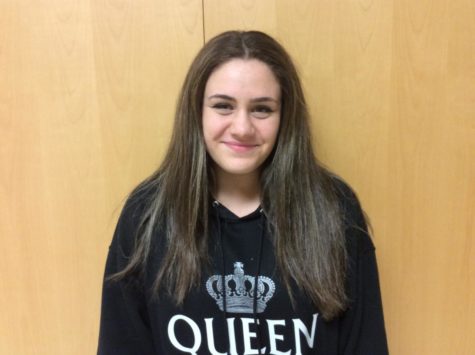 Member of the Class of 2019




Sports/Club Involvement: Yearbook club




I'm passionate about… writing and photography




My professional/college team picks... NCU college




Who I follow on social media: singer and photographers




Top 3 songs on my Playlist: 1. 3005- Travis Scott 2. Rockstar-Post Malone 3. Stockholm syndrome




Quote to Live By: Some call it luck; I call it dedication.



Tara Giandomenico, Reporter
May 24, 2019

2019 HHS Art Show Gallery

(Story)

Jan 28, 2019

How much screen time do you use?

(Story)

Jan 02, 2019

One of Us: Miss Foster

(Story)

Nov 19, 2018

Paul Galletta, Grade 12

(Story)

Oct 26, 2018

Spirit Week brings school together

(Story)

Oct 11, 2018

Overrated or Underrated: Autumn Edition

(Story)

May 25, 2018

Junior Year In 11 Words (End of The Year)

(Story)

Apr 11, 2018

The Weeknd's New album Review

(Story)

Mar 14, 2018

We all come to school to learn

(Story)

Feb 16, 2018

Valentine's Day provides a chance to show how you care

(Story)

Feb 02, 2018

Getting ready for the Hop

(Story)

Jan 25, 2018

Beautifying America

(Story)

Dec 22, 2017

The Devils' Advocate Live Show / Period 8: 12/22/17

(Story)

Oct 27, 2017

Homecoming Court: Treasured Tradition or Pointless Popularity Contest?

(Story)

Oct 20, 2017

Who brews the best cup?

(Story)