HHS eSports Club teams advance in Rocket League, Super Smash Brothers tournaments
Members of the HHS eSports Club will be competing in two different regional tournaments today.
The EGFH Regional Rocket League tournament, whose team is represented by Tony Roselli in this interview on Twitch, advances to the next round starting today at noon. Fans and supporters can watch the tournament then using this link here.
Additionally, several others, including Hayden Seiberlich, who uses the profile name "Beleeth," will be competing in a Super Smash Brothers tournament today at noon as well. The action can be viewed here.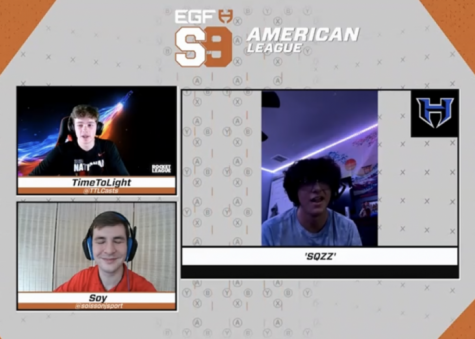 The Electronic Gaming Foundation operates varsity leagues for collegiate, high school and youth programs. According to their website, "the EGF ecosystem is designed with inspiration from the best aspects of traditional sports to provide the platform for students to make their mark in eSports."