Game Preview of Hammonton vs. St. Augustine Prep: 10/16/20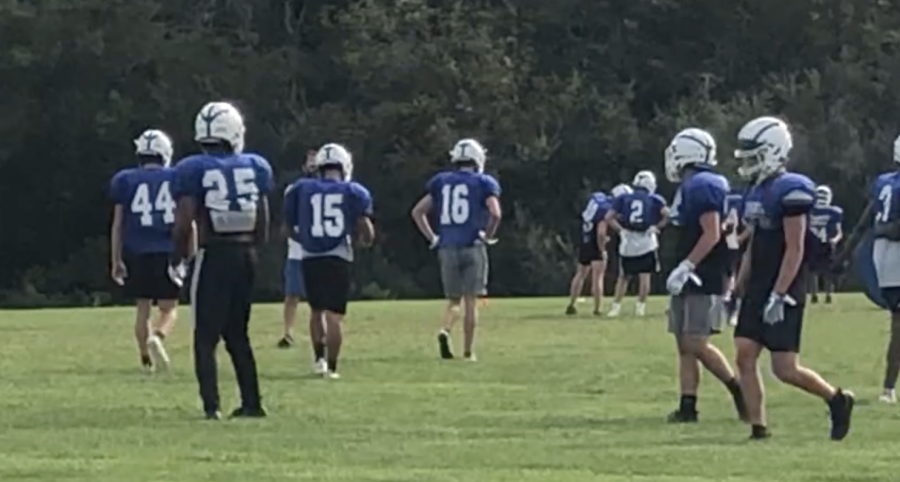 Defensive line coach Rob Raffa knows a thing or two about football. After all, he learned from one of the best.
"[Lancetta] was and is a great coach. I had the privilege of playing under him," he said.
On Friday night, though, when Hammonton faces St. Augustine Prep at their home opener, Raffa will be trying to beat his former coach.
Lancetta led the Blue Devil football team as head coach for 26 years and retired in 2015. Current head coach Jim Raso coached with Lancetta and played under him as well.
"It's weird to see him on the other sideline," added Raffa.
However, when the kick-off happens at 6:00, the past won't matter as much as the present. And in the present, the Blue Devils and the Hermits will battle it out for bragging rights.
Hammonton goes into the game with a perfect record, taking wins over Millville (27-22) and Vineland (27-6). This will be only the second game of the season for the Hermits, who lost last week in a tight game against Millville (22-21).
Hammonton's performance last week against Vineland was pretty solid, but one thing that sticks out was the turnover that happened six seconds into the third quarter. This eventually led to a Vineland touchdown.
Special teams coach Matias Spahn is optimistic that won't happen again.
"We learned from our mistakes. We can't make the same mistakes twice," he said. "Thankfully it wasn't a game-deciding touchdown."
The size of the Prep's offense and defense will be one challenge Hammonton must overcome, along with the speed of their skill guys.
"We're going to take a ground and pound approach," Raffa said. "Running the ball to chew the clock and trying to keep the offense off the field as much as possible.
Spahn notes the strength of this year's special teams, with sophomore Drew Fields kicking for extra points and junior AJ Ryker kicking off.
Because of COVID guidelines, spectators are limited to exclusive ticket holders. Fans can still watch the game live at 6:00 on Friday through the St. Augustine Prep Hermits Broadcasting YouTube channel.