NBA Midseason Awards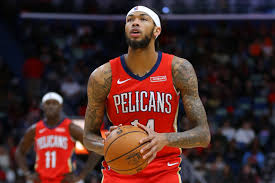 Coach of the Year:
Erik Spoelstra, has quietly brought back his team from the pit of the eastern conference back to sustaining and respectable 4 seed. Miami has been looking for a new identity after the Dwayne Wade Era and it seems like they found it with their newest addition of Jimmy Butler. Spoelstra has been coaching in Miami for over a decade and has two championships under his belt. He is looking to lead the Heat back into the playoffs and maybe have another chance at a ring.
Mike Budenholzer, has maintained dominance with his team playing at their highest level in years. The Bucks are atop the eastern conference once again and look to finally push through in the playoffs to make it to the finals. Budenholzer lost his second best player Malcolm Brogdon to free agency and hasn't lost a step. Budenholzer is determined as ever and so are his players which makes them a daunting team to play on any given night.
Frank Vogel, has handled two superstars, Lebron James and Anthony Davis, in the most efficient way possible which has put them in first place in the Western Conference. Vogel has faced the most pressure then anyone in the NBA and isn't fazed by it. Although it may not seem like Vogel is doing anything with the powerful Lebron James, the Lakers did not make theplayoffs last year, and weren't even close. There is no doubt Vogel has been responsible for a lot of the success of this team and he definitely deserves to be a candidate for COY.
Our pick to Win: Erik Spoelstra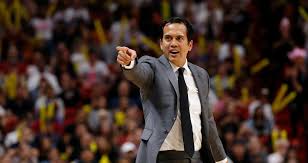 Six Man of the Year:
Lou Williams- The fourteen year veteran has sustained great play off the bench for the Clippers which has propelled them
to second place and on the heels of the Lakers. Not only has Lou Williams contributed with his scoring of nineteen points a night, but he is a leader and a role model for the rookies. Williams has been a six man to most of the teams he has been on and will go down as one of the all-time best to come off the bench. Lou Williams is a fantastic player and possibly the best bench player in the league.
Derrick Rose- Derrick Rose has overcome many obstacles in his NBA career whether it be unfortunate injuries or teams giving up on Rose. Rose was MVP in 2011, but failed to reach being a starter on a team till 2017 with the Cleveland Cavaliers. This resurrected his career and brought his name back to the NBA. Rose is arguably the hardest worker in the league and earned his position with the cavs. His numbers only increased from then and in 2020 he has 18 points per game and is shooting almost 50 percent. Derrick Rose may never get back to his MVP form, but coming off the bench for the Pistons is the perfect role for him to succeed in today's NBA.
Dennis Schroder- Schroder has made an impact on every team he has been on since being drafted by the Atlanta Hawks in 2013. He is a great utility player and is always ready to take the big shot. With 19.3 points per game in puts him second for bench points per game right behind Lou Williams. Schroder has been a very consistent player and you know exactly what you are going to get out of him. Schroder has earned the right to be in the conversation with the other big names for 6MOTY.
Our pick to win: Lou Williams, PG Los Angeles Clippers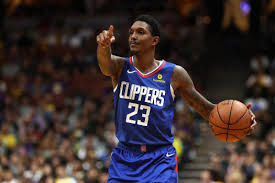 Most Valuable Player:
Luka Dončić- This second year player from Slovenia has been taking this league by storm and playing at an elite level. Luka is averaging 28.8 points per game, 9.5 rebounds per game, and 8.7 assists per game which ranks 6th, 17th, and 3rd in those stats. Dončić alongside Kristaps Porziņģis has led the Dallas Mavericks to a 31-20 season and 7th in the West currently. After not making the playoffs last season, the Mavericks looked to bounce back and get back to competing at a high level. If Luka continues and even betters his level of play at the moment he has the ability to lock up MVP in only his second season in the NBA.
Giannis Antetokounmpo- Giannis, also known as the Greek Freak, is looking to win back-to-back MVP titles. So far this season, Giannis has averaged an astonishing 30.1 points per game, 13.2 rebounds per game, and 5.8 assists per game which ranks 2nd, 5th, and 26th in those categories. After the Bucks fell short of the NBA Finals to ultimately the NBA Champions Toronto Raptors, Giannis went right back to work perfecting his craft so he could hoist the Larry O'Brian trophy in late May. Giannis has just taken home the honors of Eastern Conference Player of the Month for January, and looks to continue his reign into the second half of the season and then also playoffs.
James Harden- James Harden has continued to slaughter and take the league by storm not stopping for anyone, or anything. Harden ranks 1st overall in points per game averaging 35.8, 44th in rebounds per game with 6.5, and 9th in assists per game with 7.3. Harden got the chance to team up with his former teammate Russell Westbrook after Westbrook was traded from the Thunder to the Rockets this past summer. The Rockets currently sit 4th in the Western Conference Standings right now with a record of 32-18. As long as Harden continues to produce these types of numbers the Rockets have a real shot at making a run come April.
Our Pick to Win: Giannis Antetokounmpo, PF Milwaukee Bucks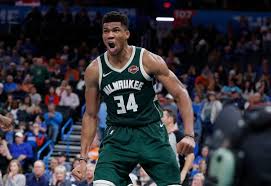 Most Improved Player:
Brandon Ingram- The 2nd pick in the 2016 draft has shown many ups and downs in his career. His 3 year stint with the Lakers didn't work out with him. However, with his new team, New Orleans Pelicans, he has shown he still has the talent in skill set to succeed in the League. With 25 points per game this season Ingram has made a huge jump from 18 points per game from last year. Ingram is a strong candidate for MIP and has come in this year to get his team to the playoffs.
Shai Gilgeous-Alexander – Shai has completely shattered expectations for the Thunder and the entire NBA. Nobody believed in Shai and the Thunder aren't supposed to be even in contention for the playoffs. Shai was brought back from the LA Clippers in the Paul George trade. Shai has brought 19.8 points, 5.9 rebounds, 3.1 assists, 1.2 steals to the table and has no plan to stop improving.
Devonte' Graham- Graham is the new face of the Hornets with Kemba Walker's departure. Graham has stepped up and has handled the pressure with his new responsibility. He averages 5 points more this year and he also increased his assists with 2.6 more this season. Graham has brought the Hornets into the playoff race and he hopes to achieve a playoff berth.
Our pick to Win: Brandon Ingram, SF New Orleans Pelicans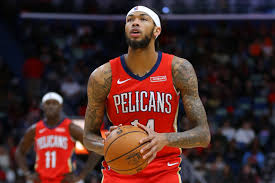 Rookie of the Year:
Ja Morant- The second overall pick to the Memphis Grizzlies Ja Morant has gotten everyone to notice and know his name. Morant took advantage of the injury to Zion Williamson to get a head start for his ROY campaign and hasn't disappointed. Coming out of high school, Morant was a very unappreciated guard with few Division 1 offers and ended up attending Murray State, and the rest is history putting up historic numbers night in and night out. Morant ranks first in many categories among rookies and also won the Western Conference Rookie of the Month award for January, and seeks out the rest of the months and the big rookie of the year award at the end of the season. Morant has brought the Grizzlies from the depths of the Western Conference and has put them back into the playoff race for the first time in many years.
Zion Williamson- This year's first overall pick to the struggling New Orleans Pelicans started out on the sidelines injured. Zion Williamson has had all the hype coming into his debut. Zion finally got to make his debut on January 22, 2020 against the San Antonio Spurs and ESPN and many other basketball analysts were all over this night as the "next big thing of the NBA" finally touched the court. Zion set a record for most consecutive 20 point games as an NBA rookie and is strongly making his case to come from behind and win rookie of the year. Zion has really started making a connection with his fellow New Orleans Pelicans player Lonzo Ball as they have already made many highlight plays over the season. Zion will look to improve his stats and win this prestigious award.
Our Pick to Win: Ja Morant, PG Memphis Grizzlies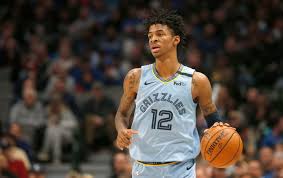 Defensive Player of the Year:
Ben Simmons- This 6'10" point guard from Australia has been a menace on the defensive end this season. Ben leads the league in total steals (114) and steals per game (2.2). Ben also keeps star opponents on lockdown when defending them forcing turnovers, missed shots, and causing stress to the ball handlers. Ben keeps all of his opponents in check making sure they do not have a breakout game while he's guarding them. Ben has locked up big name players including: LeBron James, Jimmy Butler, Giannis Antetokounmpo, Jayson Tatum, and many more keeping their field goal percentages down and turnover rates up. Ben Simmons has turned up the heat on his defense this year and looks to be a true contender for not only DPOY but also All-NBA First Defensive Team as well.
Anthony Davis- Making his debut season in LA, Anthony Davis and LeBron James have really blended well. Davis has protected the paint extremely well leading the Lakers to a 40-12 record which is first place in the Western Conference and NBA Finals frontrunners as of now. Davis averages 2.4 blocks per game making sure no ball gets into his bucket while he's on the court. He also averages 9.2 rebounds per game collecting everything that comes off the rim making sure there are no second chance points.
Our pick to Win: Ben Simmons,PG 76ers