Sixers set out to end losing streak against Hornets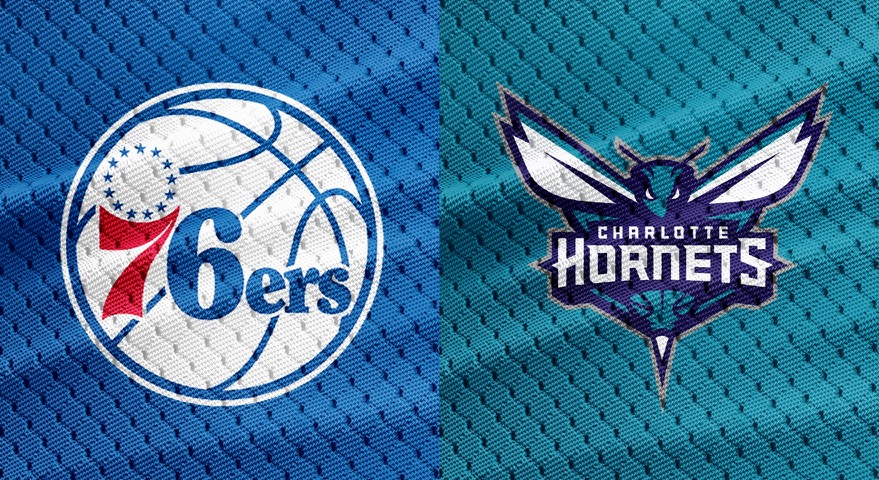 After starting the week off with two consecutive losses, the 76ers look to snap their losing streak with a home game against the Charlotte Hornets.
So far this season Philly hasn't looked like the young promising team they seemed to be last year. Besides sharpshooter JJ Redick, the team has not been able to shoot the ball with consistency as they currently rank twenty first in three point percentage. The team has also struggled to play defense, they allow approximately 117 points per game, while they themselves only score 114.
In their last two games the Sixers' defense has allowed Blake Griffin to score a career high 50 points. As well as allowed Giannis "The Greek Freak" Antetokounmpo to put up a triple double in dominating style. The allowing of those huge games led to a one point overtime loss to the Detroit Pistons and yet another loss to the Milwaukee  Bucks.
Saturday night, in the other locker room will be none other than the Charlotte Hornets. Charlotte has not been successful in recent years as they are trying to make the playoffs for the first time since the 2015-16 season. Last season the Hornets finished 10th in the Eastern Conference with a record of 36-46 and were beaten on the road twenty six out of forty one times.
This year has proven no different for the Hornets. Although Charlotte has done a good job at locking down the paint as they rank 3rd in blocks, their weaknesses have stuck out. Their inability to get steals, along with ranking 29th in rebounds has proved costly down the stretch of close games. They lost a tight game on the road in Chicago after Zach LaVine put up another 30 point night, and hit the game winning free throws with .5 seconds left on the clock.  
The team is currently 2-3 (with a game 10/26/18 against Chicago). Although it is too early to put a nail in the coffin, the team has been sub par. However, one player in particular has been elite. That player is none other than the crafty 2017-18 all star guard Kemba Walker. Walker started the year off with a 41 point game and has yet to cool off, scoring over 20 in every game so far. With the exclusion of the Raptors game, his play has made Charlotte compete and keep the scores close even when they end up on the losing end.
The Sixers hope to see JJ Redick can continue to hit his shot, Ben Simmons get a second consecutive triple double, and have Joel Embiid can make it 5 straight games with 30 points or more Saturday night at 7:30 in Philadelphia.