Girls Wrestling Approved in NJ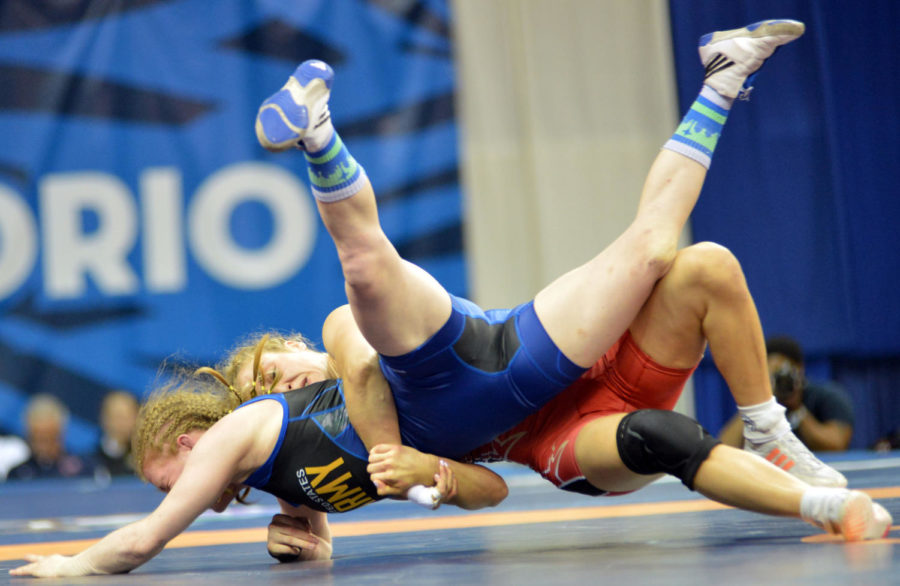 Daniel Mutko, Reporter
October 16, 2018
A predominantly male sport has seen some new changes in New Jersey. New Jersey State Interscholastic Athletic Association(NJSIAA) voted to make Girls wrestling an official scholastic sport. In a unanimous vote it was approved by the officials.
This is a huge advance, as women's wrestling is already recognized as an official olympic sport. New Jersey is the first state to make girls wrestling official in the North East and the twelfth state overall. There were even 126 girls certified to wrestle last winter in New Jersey, and some had real talent.  
Amazing athletes have already risen from this sport such as Helen Maroulis the first US woman to win an olympic gold medal for wrestling. Wrestling at 126 pounds she has an amazing career and is a top athlete in wrestling. This new addiction can help other girls join, and gain a love for this sport.
In a NJ.com article Chris Ayres the wrestling coach for Princeton University said, "At the end of the day, I'm embarrassed that I haven't been trying to push this a little bit sooner. I see the girls competing. I see what they get out of the sport. Why should we cut out half of humanity for an amazing sport?"
Compared to boys scholastic wrestling there will be some differences. There will only be 8 weight classes compared to the boys 14. All girls will also go immediately to regionals while boys will go to districts before advancing. Girls will also have a choice to wrestle all girls or both boys and girls up until the district tournament. Girls will be held to the same standards as far as health gos as the girls will have to pass hydration test along with the boys to ensure a healthy weight cut.
The top three girls from each weight class will advance from the regional tournament up until the state tournament. The girl's state tournament will be held at Atlantic City's boardwalk hall alongside the boys. This will be the 75th year boys have competed for the championship and a historical first for girls.