Preseason games should mean easy wins for Sixers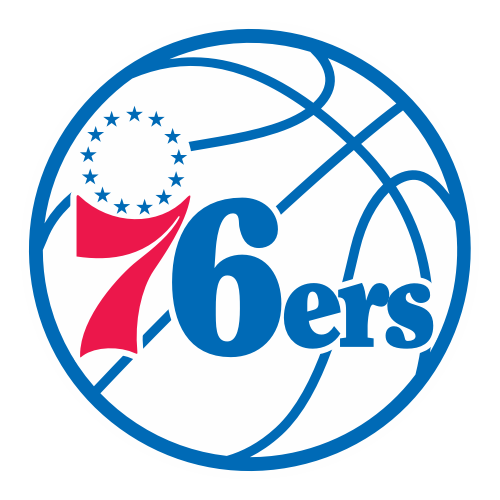 As the NBA preseason gets underway the Philadelphia 76ers began the year on their home court, facing off against Melbourne United, an Australian pro team. Philly won dominantly 104-84. The Sixers will now focus their attention on the Orlando Magic and the Dallas Mavericks for the remainder of their preseason schedule.
The Sixers are coming off of their most successful season since 2000-2001 winning 52 regular season games. The team is well aware that their starting five is their strong suit as they averaged the highest net rating in the league. But that's not any concern, it's who comes in after them that is their main focal point. With the losses of bench scorers Marco Belinelli and Ersan Ilyasova, the Sixers were forced to go out and make some moves of their own by trading for stretch bigman Mike Muscala and the well rounded Wilson Chandler. The team also made one of the biggest moves of the draft by trading Mikal Bridges for Zhaire Smith and a future first round pick. Philly would go on to draft another set of guards in wing shooter Landry Shamet and flashy passer/scorer Malik "Shake" Milton later draft night with the twenty sixth and fifty fourth overall picks. Depth was also added with the arrival of Jonah Bolden who although drafted in 2017, continued playing in Israel where he won the ABA league Top Prospect Award and the Israeli League Cup. His ability to hit threes and defend with his 6'10" frame should make him a viable player in the big man rotation.  
All this aside the improvement of Markelle Fultz has been another main goal this offseason. Going into the former first overall picks rookie year he struggled to shoot from anywhere on the court and his form from the free throw line was atrocious. It looked as if all the factors that made him the first overall pick seemed to fade away. It was discovered that Fultz had a shoulder injury termed a "scapular muscle imbalance" hindering his ability to shoot and his overall ability on the court. It was revealed he had gotten the yips also. He was pronounced out indefinitely. Fultz would end up missing sixty eight of the eighty two regular season games. But he did return late in the season. When he returned his shot was not completely rebuilt but he did get a triple double April 11th, becoming the youngest player in NBA history to do so. During the offseason Fultz put in work with pro trainer Drew Hanlen, who has trained the likes of Bradley Beal, Jayson Tatum, Mo Bomba, Joel Embiid and plenty of other NBA superstars. Hanlen has had nothing but positive things to say about Fultz. Hanlen was quoted to have said that Markelle at 100% is immediately an all star caliber player. The  Sixers sure hope that the former first overall pick can live up to expectations set for him.
The Magic coming off of another disappointing season missing the playoffs for a franchise record sixth consecutive year, look to make improvements with the key addition of sixth overall pick Mohamed Bamba. Although Orlando was second to last in the Eastern Conference standings there was a bit of a spark amongst their mostly dim roster. That spark was Aaron Gordon, who amongst an unreliable team last season impressed with high scoring games proving he was more than just a slam dunk highlight film. Orlando was so pleased with the play of Aaron Gordon that they offered him a four year 80 million dollar contract. However the Magic now are facing a log jam at their big man positions. The team now has proven big men like Timofey Mozgov, Nikola Vucevic, and Aaron Gordon along with young guns like Mo bamba and Jonathan Isaac all of which can play at the power forward and or center. The addition of all the big men and young draft picks has not proven to be worth the wait just yet. Last season the Magic were in the bottom five teams in the league for stats such as, defensive efficiency, three point percentage, and rebounding.
The Sixers will follow their matchup with Orlando by traveling overseas to China, for two games to face off against the Dallas Mavericks. The Mavericks finished last season with a record of 24-58, so bad that the were rewarded with the fifth overall pick in the 2018 NBA Draft. The team decided to draft Oklahoma point guard Trae Young. However, Young's tenyer in Dallas did not last long as within a couple minutes after making the selection the Atlanta Hawks traded third overall pick Luka Doncic for Young. Doncic, a skilled guard from Slovenia proved his skill set when playing alongside NBA All Star Goran Dragic in the 2017 EuroBasket Championship. He and Dragic were the driving force behind Slovenia's first and only EuroBasket title. After winning the title Doncic would continue to play for Spain's most known basketball team Real Madrid, where Luka proved that the crafty skill set he manifested was no fluke. He helped them win the 2018 EuroLeague championship and took home some individual awards for himself the likes of which include EuroLeague MVP, Rising Star, and All First Team honors. The Mavericks plan to match they're new guard with proven second year player Dennis Smith Jr., high flying center DeAndre Jordan, sharpshooting wings Wesley Matthews and Harrison Barnes,  and with soon to be hall of famer Dirk Nowitzki.