NBA All-Star Game Storylines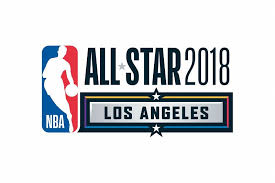 Hang on for a minute...we're trying to find some more stories you might like.
The 67th NBA All-Star Game will be held in Los Angeles, California on February 18. This year's All-Star Game will have captains, which are the leading vote getters from the Eastern and Western Conference. LeBron James garnered 2,638,294 fan votes and Golden State's Stephen Curry totaled 2,379,494 votes which was the most votes in the Western Conference. On January 25, 2018, LeBron and Steph drafted their teams to compete in the all-star game. The draft wasn't televised which made many fans angry because they really wanted to know who was going to get drafted last.
After the rosters were announced, fans found out that the first pick was Golden State Warriors forward Kevin Durant and the second pick was the forward from the Milwaukee Bucks, Giannis Antetokounmpo. The NBA wanted the All-Star Game to be more competitive adding captains because in recent years there was hardly any defense being played. Also, the NBA prize money, so the members of the winning team will receive a bonus of $100,000 which is designed to keep the game more competitive.
Reuniting With An Old Friend
There are so many storylines going into this year's All-Star Game with reunions among Team LeBron. LeBron and Kyrie are on the same team for the first time since Kyrie wanted out of Cleveland. Russell Westbrook and Kevin Durant reunite for the first since  blowing a 3-1 lead to the Golden State Warriors in the 2016 Western Conference Finals and then joining them the following season. The Thunder guard will play with his former UCLA teammate, Kevin Love since the both of them represented the Western Conference in the 2012 All-Star Game. Also, you can't forget that Indiana Pacers guard Victor Oladipo is making his All-Star debut alongside his former teammate Russell Westbrook. After Oladipo put up career lows last season since his rookie year while playing with Westbrook, Oladipo is having a career year while leading the Pacers surge to the playoffs.
Dynamic Duos That Can't Be Broken
LeBron and Curry struggled to split up several dynamic duos, including Minnesota Timberwolves (Karl-Anthony Towns/Jimmy Butler), Washington Wizards (John Wall/Bradley Beal), Toronto Raptors (Kyle Lowry/ DeMar DeRozan), New Orleans Pelicans (Anthony Davis/DeMarcus Cousins), and three fourths of the Golden State Warriors quartet (Stephen Curry/Draymond Green/Klay Thompson).
Team Lebron
         PLAYER                                        POSITION                       TEAM                     ASG APPEARANCES
Lebron James

(Captain)

F

Cleveland Cavaliers

14th Time

All-Star

Kevin Durant

F

Golden State Warriors

9th Time

All-Star

Anthony Davis

F

New Orleans Pelicans

5th Time

All-Star

DeMarcus Cousins

(injured)

C

New Orleans Pelicans

4th Time

All-Star

Kyrie Irving

G

Boston Celtics

5th Time

All-Star

LaMarcus Aldridge

F

San Antonio Spurs

6th Time

All-Star

Bradley Beal

G

Washington Wizards

1st Time

All-Star

Kevin Love

(injured)

F

Cleveland Cavaliers

5th Time

All-Star

Victor Oladipo

G

Indiana Pacers

1st Time

All-Star

Kristaps Porzingis

C

New York Knicks

1st Time

All-Star

John Wall

(injured)

G

Washington Wizards

5th Time

All-Star

Russell Westbrook

G

Oklahoma City Thunder

7th Time

All-Star

Paul George

(injury replacement)

F

Oklahoma City

Thunder

5th Time

All-Star

Andre Drummond

(injury replacement)

C

Detroit Pistons

2nd Time

All-Star

Goran Dragic

(injury replacement)

G

Miami Heat

1st Time

All-Star
Team Curry
          PLAYER                                          POSITION        TEAM                               ASG APPEARANCES
Stephen Curry (Captain)

G

Golden State

Warriors

5th Time

All-Star

Giannis Antetokounmpo*

F

Milwaukee Bucks

2nd Time

All-Star

James Harden*

G

Houston Rockets

6th Time

All-Star

Joel Embiid*

C

Philadelphia 76ers

1st Time

All-Star

DeMar DeRozan*

G

Toronto Raptors

4th Time

All-Star

Jimmy Butler

G

Minnesota Timberwolves

4th Time

All-Star

Draymond Green

F

Golden State Warriors

3rd Time

All-Star

Al Horford

C

Boston Celtics

5th Time

All-Star

Damian Lillard

G

Portland Trail Blazers

3rd Time

All-Star

Kyle Lowry

G

Toronto Raptors

4th Time

All-Star

Klay Thompson

G

Golden State Warriors

4th Time

All-Star

Karl-Anthony Towns

C

Minnesota Timberwolves

1st Time

All-Star