Oscars 2020 Predictions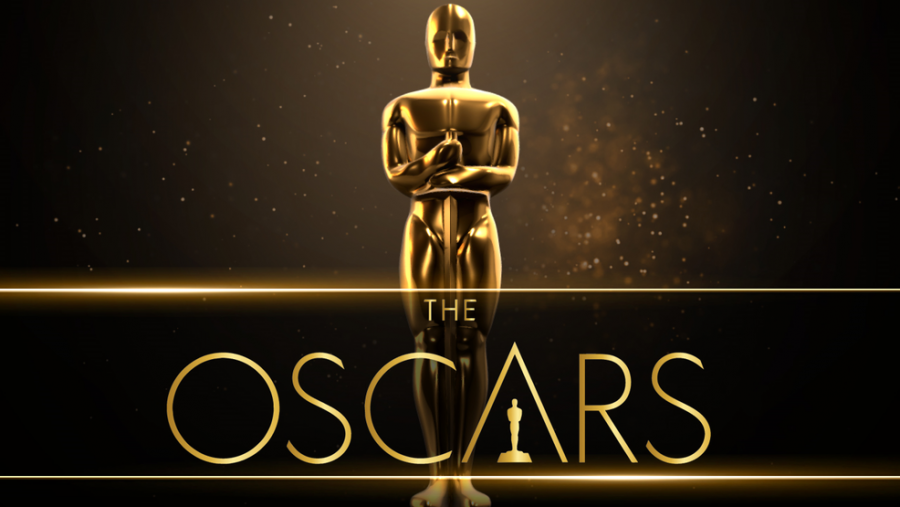 The Academy Awards, more popularly known as the Oscars, celebrate merit of films. This years Oscars will take place on February 9, 2020 at 8:00 PM EST. The nominations for this year were announced on January 13. The artists nominated were overwhelmed with joy after receiving the news. There were mixed reviews from the public, some disappointed that their favorite film wasn't considered good enough to be nominated, and some elated to see the nominations. I, for one, was happy to see that some of my favorite actresses and movies were nominated. Considering there are 24 categories in the Oscars, I focused on the few I found most interesting to discuss the nominees and the predictions made.
BEST PICTURE NOMINEES:
-FORD V FERRARI, THE IRISHMAN, JOJO RABBIT, JOKER, LITTLE WOMEN, MARRIAGE STORY, 1917, ONCE UPON A TIME…IN HOLLYWOOD and PARASITE.
Front Runners Predictions:
"1917"
"Once Upon a Time in Hollywood"
"Parasite"
"Once Upon a Time…in Hollywood" is nominated for ten awards and is predicted to be a front runner in the best picture nomination. The film received an 85% on Rotten Tomatoes and 70% audience rating. This is the only film out of the top contenders that I have seen. I really enjoyed this film, it follows actor Rick Dalton (Leonardo Dicaprio) trying to find work in a scene he doesn't recognize anymore. The movie showcases the crimes of the Manson family, as they forever alter the lives of budding actress Sharon Tate (Margot Robbie) and her husband Roman Polanski. As a huge Margot Robbie fan, I loved that she made an appearance on this film. The Manson Family made this story far more interesting and intense. The viewer feels an abundance of emotions watching this movie, and director Tarantino does a fantastic job at eliciting these feelings.
Underdog Contender I Believe Should Win:
"Little Women" is nominated for six awards. The film debuted on Christmas day 2019, and has received an overwhelming amount of praise. The film scored a 95% on Rotten Tomatoes and a 92% audience rating. The fim is a smart, sensitive retelling of its classic source as a book.
In Gerwig's take, the beloved story of the March sisters – each determined to live on their own terms — is both timeless and timely.The film was critically acclaimed and chosen by the American Film Institute as one of the top ten films of the year.
ACTOR IN A LEADING ROLE NOMINEES:
-Antonia Banderas ("Pain and Glory"), Leonardo DiCaprio ("Once Upon a Time…in Hollywood"), Adam Driver ("Marriage Story"), Joaquin Phoenix ("Joker"), and Jonathan Pryce ("The Two Popes").
Front Runners Predictions:
Adam Driver ("Marriage Story")
Joaquin Phoenix ("Joker")
Adam Driver plays Charlie, a focused, over-competitive theatre director, going through an insidious divorce. "Marriage Story" is a Netflix original with a Rotten Tomatoes score of 94%, and an audience rating of 84%. The movie expertly portrays both sides of a messy divorce. This film was not one of my favorites. Though it is a beautiful movie, I found myself getting bored through the movie.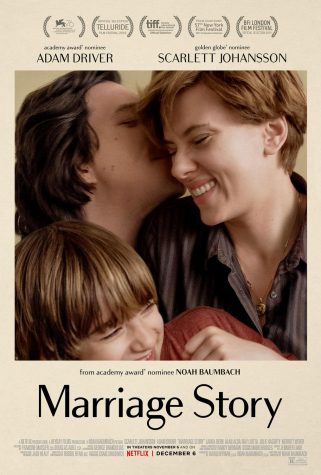 Underdog Contender I Believe Should Win:
Leonardo DiCaprio put on a captivating performance in "Once Upon a Time…in Hollywood". Critics claim this to be one of DiCaprio's best performances of his career. DiCaprio plays TV star Rick Dalton on his journey navigating his crumbling career. The director Quinten Tarintino manages to entertain the audience for almost 3 hours, and by the end the audience understands the bond that Dalton and his partner Booth have.
ACTRESS IN A LEADING ROLE NOMINEES:
-Cynthia Erivo in "Harriet", Scarlett Johansson in "Marriage Story", Saoirse Ronan in "Little Women", Charlize Theron in "Bombshell", and Renée Zellweger in "Judy".
Front Runner Predictions:
Renée Zellweger in "Judy"
"Judy" is a biographical drama film about the singer and actress Judy Garland. The film follows Judy's final 1968 concerts in London. Garland was abused by the system, yet remains one of America's sweethearts. Renée Zellweger plays an anxious Judty, as the pressures of being a broke Hollywood star trying to reignite her flame overcome her. Die hard fans consider this performance 'hersey', but no one can deny the talent Renée possesses that makes this film so loveable.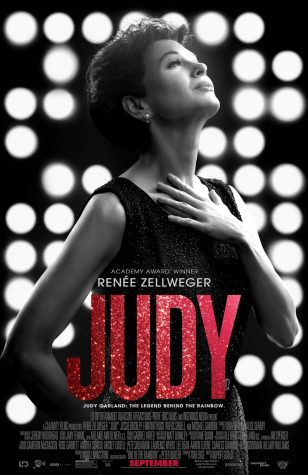 Underdog Contender I Believe Should Win:
Once again, I am enamored by "Little Women" and Ronan's performance in the film. Ronan plays ambitious writer Jo separating from her shabby home in Concord, Massachusetts to pursue life in the big city. Jo fights with her familial contentment and yearning for something greater for herself. Jo and her friends' lives undulate with victory and failure.