For gamers, it's all about time and dedication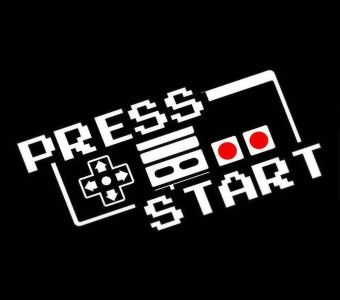 Hang on for a minute...we're trying to find some more stories you might like.
Gaming began in the 1970s, where the first arcade game, Pong, was introduced. Since then, gaming has become a worldwide phenomenon. People remember the good, old classic 8-bit video games such as Donkey Kong, Space Invaders, and Pac Man.
As the years went on, gaming consoles started becoming more advanced. The year 1985 was when the NES was released, that was the era in which it spread like wildfire, Super Smash Bros., The Legend of Zelda, Metroid, etc… Since then, gaming revolutionized and took the world by storm. Even though gaming receives negative backlash, it has become a lifestyle. Recently, video games have come back and taken over.
To go in depth Youtube has over 77,845,341 subscribers and each day, the count rises. Who are these 77.8 million people watching? Well, these Youtubers are known for their "Let's Play" or "LP" and have huge fan bases right now, and they are most likely on the front page of Youtube everyday.
The highest Youtuber has 61.9 Million subscribers who happens to be a gamer, Felix Kjellberg, or better known as Pewdiepie, is number one on Youtube, he'd started off with videos of him playing Call of Duty and later on playing horror games, Slender: Arrival and Amnesia and that's when he started becoming big. Since then, the gaming community has bloomed, and people have made it into a career. The most successful League of Legends player ever, Faker, has taken home around $515,000.
Twitch, Youtube, and even ESPN are where thousands can tune in and watch these gamers play video games. 3 hours and 25 minutes is the average amount of time per week that teens spend watching gameplay. It has become a part of people's' everyday lives to view others playing their favorite games. Gameplay is so interesting to watch, that it is more watched than football, everyone's favorite sport. Watching gaming is a way for viewers to feel as if they were in the room playing the same game. It is a crucial way for those to feel accepted, and a part of something.
Video games are well known worldwide, and many have made it into a daily occurrence. In today's society, there are video games created that can help children learn, as well as, keep brain activity flowing. Video games aren't just for fun, they require legitimate effort to be able to play. Our culture has been influenced by video games for almost thirty years now, and the community continuously grows bigger and bigger.
The impact that video games have on everyday people is massive, there are hundreds of categories, with thousands of games to choose from. Each game has its own world, and has its own structure, causing one to get hooked into the storyline. Billions of dollars have been invested in the gaming industry, and a lot more will get put in. The world has been consumed by gaming, and not only has it helped people come out of their comfort zone, but also helped people to learn more and more about the world they live in, due to games that are based on real life events.
Overall, video games are not just a past time, but it is a way to meet people from all over the world. Playing multiplayer online gives you the access to interact with people from all around the world, making new friends. Finding the perfect visual of gameplay gets you addicted, just as if you had begun a new Netflix series.