While Culture II comes with several highlights, overall album falls short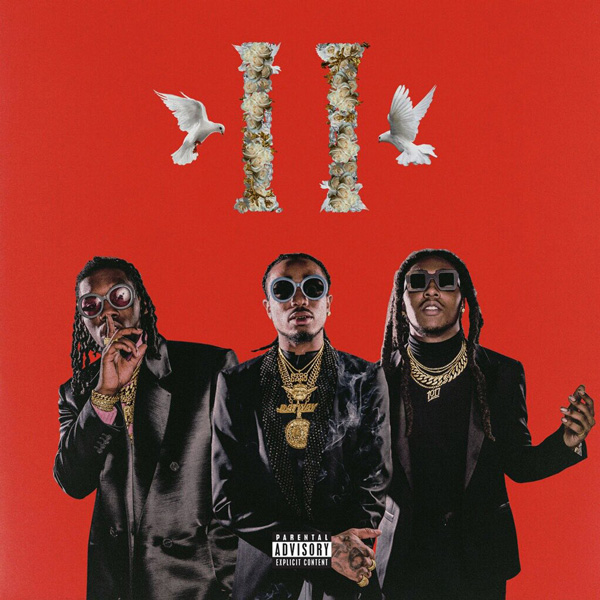 Hang on for a minute...we're trying to find some more stories you might like.
It all began one year ago.
Thirteen tracks. One career defining album.
On January 27, 2017, Migos dropped their career defining album, Culture. "Slippery" was played at every party, Travis Scott's feature on "Kelly Price" is mentioned among his best and "Bad and Boujee" and "T-Shirt" were two of the biggest songs of last year.
Afterwards the Migos seemed to chase their own individual goals. Quavo pursued his own success through creating an album with frequent-collaborator, Travis Scott, called Huncho Jack, Jack Huncho. Similarly, Offset released a collaboration with 21 Savage titled: Without Warning.
After a whole year however, Migos return with Culture II.
Coming with over an hour and forty five minutes of music, twenty four songs, it's safe to say this album is a lot.
The album starts off with "Higher We Go", "Superstars" and "Narcos", three typical Migos bangers. Nothing different here. As you get further into the album, things begin to change however.
The first thing that becomes extremely apparent is  is the sound. While most songs stick to the typical Migos formula, there is a few clear outliers. For example, "Gang Gang" seems to make an appeal at a more pop audience. Instead of Quavo singing the hook, Takeoff takes the lead on this track. This move seems like a clear departure for the Migos. "Notice Me" attempts a similar feat and comes up far more successful, with a beat fitting more with the Migos' aesthetic.
Another clear change is Takeoff. The Migos do not want another "Bad and Boujee" incident. On easily the groups biggest single, Migos member Takeoff was notoriously taken off the song. On this album however, Takeoff is brought to the forefront. His flow seems to be greatly developed and he's lyrics have also gotten much better. Songs like "Open It Up" and "Narcos" Takeoff truly shines.
While the features are pretty spaced out between the 24 tracks, most work to the albums benefit. For example 21 Savage fits perfectly on the Kanye West produced, "BBO" and 2 Chainz absolutely kills his verse on the saxophone sampled "Too Playa". A clear standout however is Post Malone on "Notice Me". He fits perfects singing the hook over the dreamy beat.
One of the most feature heavy songs, "White Sand" is simply too much however. While nobody provides a truly bad verse, the production is a bit too messy and the features seem to crowd the song.
Overall, the album doesn't entirely live up to the hype. While there are several highlights including: "Narcos", "Too Much Jewelry", "Stir Fry", "BBO" and "Walk It Talk It", too much of the album sounds like more of the same. While most of the verses that are delivered hit, the music and hooks around them could be any other trap song put out today.