We all come to school to learn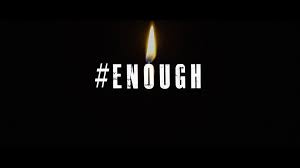 Hang on for a minute...we're trying to find some more stories you might like.
We all come to school to learn. We all come to school to make friends. We all come to school to start a future. We DO NOT come to school to feel fear. We DO NOT come to school to doubt our friends and fellow students. We DO NOT wish to come to school knowing that there is a gun in the classroom for backup incase an active shooter arrives.
After the cruel shooting at Marjory Stoneman Douglas High School in Florida occurred, on February 14th, 2018, many students fear that death will await them or their peers in the middle of a class lesson. 17 children had lost their lives. Hearing about a mass killing, then reading all of the names is just heartbreaking:
Alyssa Alhadeff, 14
Scott Beigel, 35
Martin Duque Anguiano, 14
Nicholas Dworet, 17
Aaron Feis, 37
Jaime Guttenberg, 14
Chris Hixon, 49
Luke Hoyer, 15
Cara Loughran, 14
Gina Montalto, 14
Joaquin Oliver, 17
Alaina Petty, 14
Meadow Pollack, 18
Helena Ramsay, 17
Alex Schachter, 14
Carmen Schentrup, 16
Peter Wang, 15
Imagine if that was a list of names and pictures, of people that attend Hammonton High School. Best friends, significant others, family, friends, teachers. This is unacceptable at this point, how many lives need to be lost in able to change the laws of scricting gun laws?
The second amendment states "A well regulated Militia, being necessary to the security of a free State, the right of the people to keep and bear Arms, shall not be infringed." The second amendment was written in 1789 during the American Revolution, a time when the British could attack anywhere in America at any given moment.
Now in 2018, America has an army for that. America has changed greatly in 229 years. There were many reports of Cruz's strange behavior before the shooting, even the FBI saw what he wrote on someone's youtube video. At this point, the gun laws in 2018 make many Americans feel odious. Every heart has a place to feel pain, and with that many people feel heartbreak and pain for the Florida shooting victims.
School safety should also improve, it should not be okay for someone to easily walk into a school with a gun. Either by increasing security, adding metal detectors, or having to scan an ID before walking into school, it should be done.. it needs to be done. School is place where parents send their children to learn, not get killed. In many cases, the shooter may be a student who attends the school, that person knows every drill that's followed through. Thats where metal detectors come into play. This still should not be an issue.
"I'm going to be a professional school shooter" is what was posted on a Youtube video about an earlier school shooting.
The FBI was notified, but never did a thing about it. Why does a troubled 19 year old own an AR-15? Especially when he comments gruesome statements online.
CNN noted that "More than 1,100 shots were fired in the Las Vegas massacre. One nearly destroyed a young mom. That's why the AR-15 is at the center of the gun debate." Gun laws are somewhat strict, but also very different from state to state. In Florida, before the shooting,  the law was "There is no requirement for background checks on private gun sales or to register firearms."
As recently at February 27, Dick's Sporting Goods stopped selling assault-style weapons like the one used in Florida and raised the age of gun sales to twenty one years of age.
We at DICK'S Sporting Goods are deeply disturbed and saddened by the tragic events in Parkland. Our thoughts and prayers are with all of the victims and their loved ones. https://t.co/J4OcB6XJnu pic.twitter.com/WmT50BO7mx

— DICK'S Sporting Goods (@DICKS) February 28, 2018
But thoughts and prayers are not enough. We have to help solve the problem that's in front of us. Gun violence is an epidemic that's taking the lives of too many people, including the brightest hope for the future of America – our kids. https://t.co/J4OcB6XJnu pic.twitter.com/6VoKwJe8tH

— DICK'S Sporting Goods (@DICKS) February 28, 2018
With this being a huge controversy among students throughout the nation, many students have different views and arguments about this topic.
The controversy has many layers to it. And it poses many questions that need to be answered. My approach was this: I researched these questions and then applied it to the Florida shooting.
Would raising the age to purchase guns help solve this problem? Getting guns from relatives or private interactions
As I researched, and researched, and researched.. I found many answers that dealt with many different questions involving this topic. But one answer stuck out to me, "Cruz received his AR-15 as a hand me down" Now what does this mean? How can this be prevented? How can this prevent murder? Well i've answered that question for the both of us. The answer is, this couldn't have been prevented. Nothing could have stopped the 17 students from losing their lives… Dating all the way back to 1364, when the first use of a firearm was recorded, guns swept across the world. With guns, there came the second Amendment. As history teacher, Mr. Shulman stated, "There are too many guns in America and there is no need to have all these guns."
Subject to limited exceptions, federal law prohibits the possession of a handgun or handgun ammunition by any person under the age of 18. Federal law provides no minimum age for the possession of long guns or long gun ammunition.
Would banning the sale of AR-15 assault rifles help solve the problem? What is the big argument against this?
No, not banning the AR-15 is the answer. The answer is to toughen up the law strictly on assault rifles. Maybe even for military or training purposes. Many articles and writers have different opinions and feel many different ways about the subject. In fact, one article really stuck out to me The AR-15 was designed for mass murder. Why do civilians need it? It states that the AR-15 was designed to be thrown away in the case where there would be no need for it. The AR-15 is the problem, not a little hand gun.
So, where does that leave us at Hammonton High School? The emotional, human element is as important as the facts.
As about 300 students participated in the walkout on March 14, 2018, they showed their respect for the victims of school shootings.
I believe that the biggest issue of this problem is that the AR-15 is so easy to get a hold of. This leaves us here at Hammonton High school and all other schools around, to make a change and go talk to the quiet kid at lunch, help a kid out if they are alone, and overall to fill the world with kindness and hope.