One of Us: Ms. Carangelo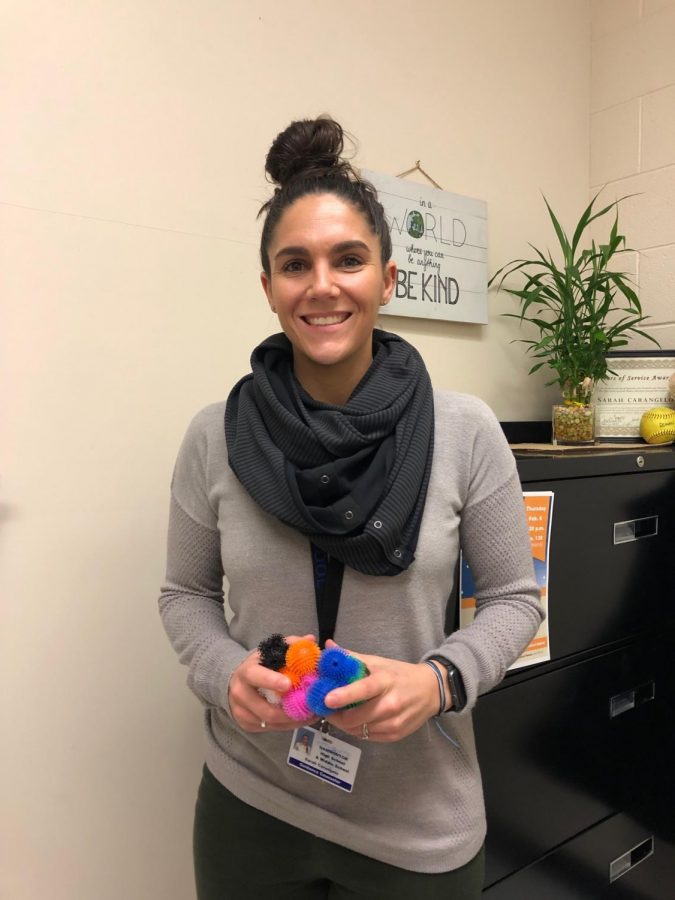 Ms. Carangelo joined the Hammonton High School faculty this year as a counselor.
A 2004 graduate of Washington Township High School, she then went on to earn a Bachelor's degree in Public Relations in 2008 with a Master's in Counseling in Educational Settings in 2011. Before working at HHS, Ms. Carangelo was employed by the state of New Jersey at the Office of the Secretary of Higher Education and Rowan University. She holds many job titles including Assistant Division Director and State Coordinator for the Policy and Outreach Division and NJ College Bound/GEAR UP State Project which is paired with close to seventy schools around the state.
Why were you inspired to go into education? About 30 high school students inspired me to dedicate my life to education because they showed me there is nothing more rewarding than supporting the potential and drive of a young person who wants to change the world. That summer job lit a fire igniting a passion for working with students I never knew I had.
My least favorite thing about my job is… never having enough time.
The thing I enjoy most about doing my job is…  helping students remove barriers and overcome the challenges keeping them from achieving their version of success. I love finding creative solutions to motivate students and help them see the bigger picture – education opportunity.
My biggest fear is… untapped potential.
One thing about me that would surprise people is… I played on a semi professional women's tackle football team.
When I'm not in school, my hobbies are… being on the beach, watching a ball game, listening to podcasts, yelling at my dog and two cats, and spending time with family and friends.
One thing I have learned about working at HHS is… the adults in the school really care about students. No matter what position or role the person plays in the building, they want the best for each and every student.