One of Us: Ms. Favat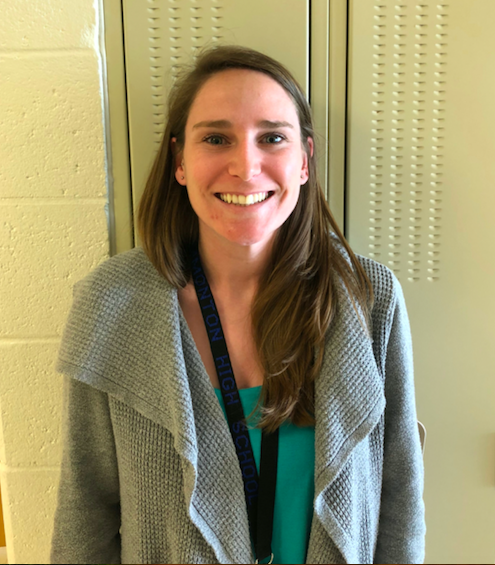 Hang on for a minute...we're trying to find some more stories you might like.
Ms. Favat attended Eastern Regional High School and graduated in the class of 2007.  She then enrolled at Quinnipiac University from 2007-2012 with a Bachelors in Mathematics and a Masters in the Art of Teaching-Secondary Education.  Before joining the Hammonton High School staff this year, she taught at Manchester High School in Connecticut.  She worked there from 2012-2017 as a math teacher, Student Council adviser and a Link Crew (Freshmen Orientation) Advisor.
I was inspired to go into education because… I always enjoyed school, specifically math, and have always wanted to be a high school math teacher.  I really enjoyed helping my classmates understand material that they didn't get in math class, and my high school teachers inspired me and encouraged me to become a teacher.
My least favorite thing about my job is… the schedule (I came from a school with a rotating schedule).
The thing I enjoy most about doing my job…helping students understand math (especially kids who hate math and haven't done well in it in previous years).
My biggest fear is…heights.
One thing about me that would surprise people is…I have 7 piercings (ears only) and 2 tattoos
When I'm not in school, you can find me…sleeping or practicing my calligraphy
One thing I learned after my first year at HHS is…only about 10% of my students check my eBoard.