Live It, Be It to host Paint Night on February 26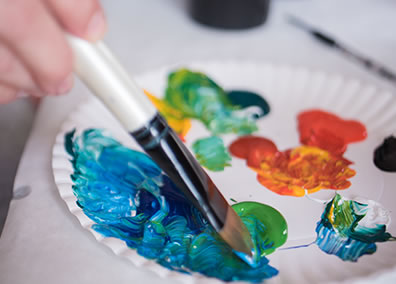 The Live It, Be It club is organizing a fun paint night for the students of Hammonton High School. They are calling this event, Popcorn Pajamas and Paint night. This idea for a painting event is not a new idea. The Live It, Be It club held a winter painting event, Cookies and canvas, for the elementary schools students. This event was a success, so the club decided to try it with the High Schoolers.
On Wednesday February 26 they are hosting a popcorn, pajamas, and paint night. Tickets are selling for $15.
Why should you go to the paint night?
The Paint night on February 26, will be a fun night held at the Hammonton High school. It will be an opportunity for students to get out and have some fun painting with friends. Food and drink will be provided including popcorn. Pajamas can be worn to further enjoy this fun night.
About Live It, Be It
The Live It, Be It club is a service club that is partnered with the Hammonton Soroptimist International Women's group. This club is about promoting positive behaviors, community service, leadership, careers, and self-esteem. A more detailed description can be found in the student handbook.