Hop 2020: All you need to know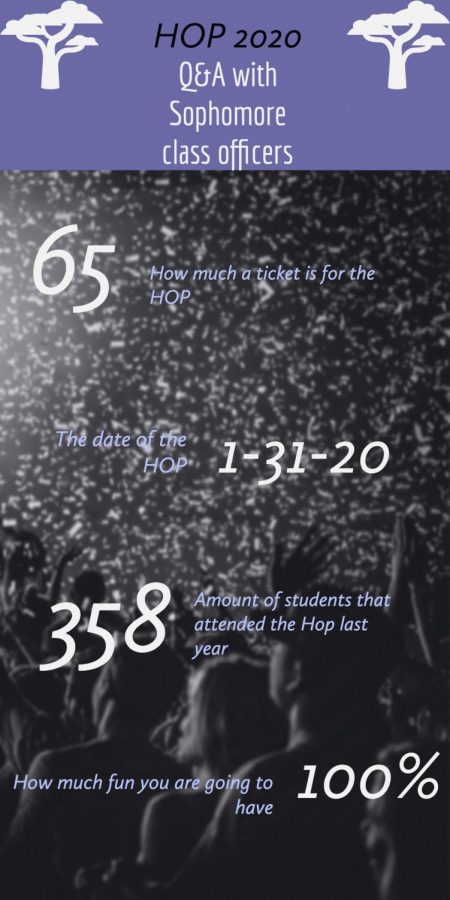 The Freshman and Sophomore Hop is right around the corner, with it being on Friday, January 31.
With tickets being sold it is time for students to decide on whether they are going to participate in going to the Hop this year. By asking a few of the Sophomore class officers some questions about Hop, it may help guide students in their decision to go to Hop or not.
Question: What about this years Hop is different than last year's Hop?
Nicole Damico: "Last year the theme for the dance was the Great Gatsby, but this year the theme is enchanted forest."
Question: How does the committee/officers decide on a theme?
Elyse Ryan: "The committee all came together and shouted out ideas until everyone agreed on the theme that best fit what most of the freshman and sophomore classes would like best."
Question: 358 students came to last years Hop. Do you think more people will come this year?
Nicole Damico: "Hop always gets a good turn out and I believe this years Hop will be really fun and special, so their will probably be around the same number of students at the hop and if not more."
Question: How would you describe Hop to a student who has never been to Hop/school dance?
Nicole Damico: "Hop is almost equivalent to prom but for the underclassmen and a very fun dance to attend."
Question: How would you try and convince someone who doesn't want to go to hop to go?
Elyse Ryan: "There is something for everyone at Hop, whether it be dressing up, dancing, or hanging out with friends."