Protests at Rowan University cause concern for HHS alumni
Hang on for a minute...we're trying to find some more stories you might like.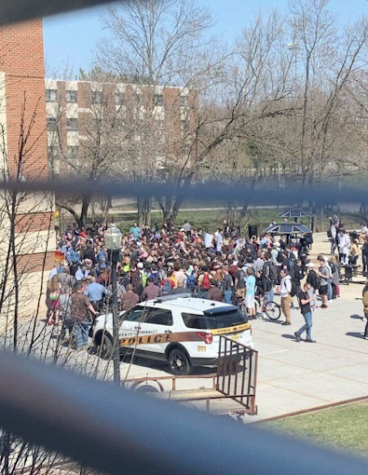 Thursday, April 5th 2019, students at Rowan University speak out against hate speech on campus. Local news outlets burst on Thursday with images of hundreds of students crowding 5 protesters from aPhiladelphia church who were at the University to demonstrate their beliefs. The protesters who were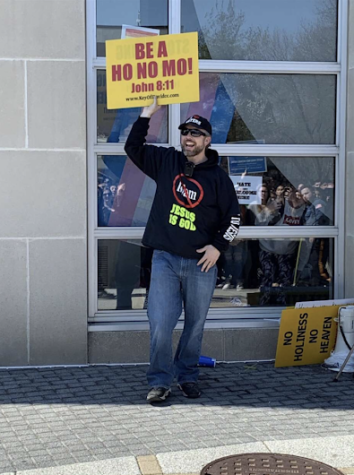 all adult males, held signs expressing anti-gay and misogynistic ideals that were extremely offensive to most students. Students began retaliating by making signs, chanting, and throwing things at the protestors. It resulted in 2 arrests, and the church group was escorted away by  police.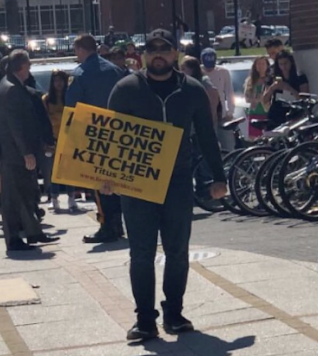 I contacted class of 2018 HHS graduate Olivia Wise, who is a student at Rowan University. She was able to describe to  me some of what she witnessed: "The radicals had to be blocked off/barricaded because Rowan allows peaceful protest and freedom of speech so they were allowed to do what they were doing. The barricades were there to keep the students from attacking them." She also provided me with images of the 5 men (featured in this article) holding signs with hateful wording.