Career fair offers students chance to speak to professionals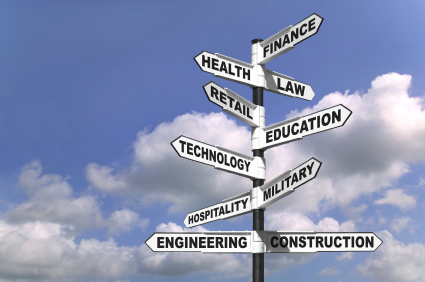 Hang on for a minute...we're trying to find some more stories you might like.
'What do you want to be when you grow up?"
For many high school students, this question comes up far more often than they would like. With a complex economy and increasing discussion about whether or not college is a ticket to success, choosing a path after high can be confusing and intimidating.
Instead of just researching careers online, students will get the chance to speak to real people in real careers at the Career Fair on Thursday, May 10 at Hammonton High School. The event, organized by the Hammonton Home and School Association, will be held from 6-8:30.
According to Aimee Barts, who helped organize the event, said the idea began after one of her sons attended the American Legion's Jersey Boys' State, where a career fair was held. Her son thought it would be great if Hammonton hosted one, so Barts went to the the HHS&A, high school administrators, and the guidance department.
About 40 careers will be represented from nursing to engineering to broadcasting to the trades.  Larger local companies such as ARH, Universal Supply, and One Trick Pony will also be present.
Barts acknowledges that choosing a career can be intimidating for students because it can be hard to recognize their talents.
"The best advice I can give is to follow your heart.  I know that sounds lame and cliche but you should love what you do and be happy with what you do," she said. "And as you grow older don't be afraid to reinvent yourself and perhaps follow a different career path."
Free food and raffle prizes will be offered as well.