Cafeteria offers Wawa coffee on breakfast menu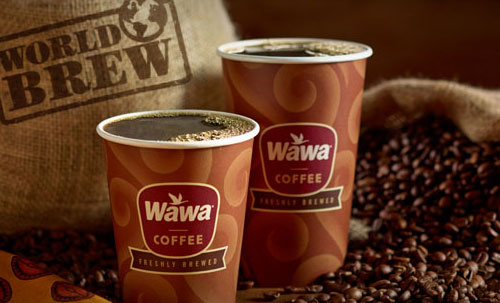 Hang on for a minute...we're trying to find some more stories you might like.
Today, students walked into the cafeteria to find a pleasant surprise: Wawa coffee.  The Food Services department has added coffee from Wawa to its regular morning breakfast menu for $1.00.
According to Heather Triboletti, head of Food Services, itś about offering things that students want.
¨We want more kids to come to the cafeteria for breakfast," she said. ¨Coffee is one way to do that.¨
¨I love coffee,¨ said junior Nick LeVecchia. ¨I normally go to Wawa in the mornings. I would buy it in the morning at the school now that I know it is there.¨
Multiple flavors will be offered and many believe this will be vital in popularizing the breakfast in the cafeteria.
Some may question the effect that this additional amount of caffeine could have on students. According to a 2016 study in the Journal of Nutrition Education and Behavior, Statistics show that adolescents are the fastest-growing population of caffeine users. Studies have indicated that 83.2% of teenagers consume caffeinated beverages regularly, and at least 96% consume them occasionally.
Coffee has health benefits, too. Coffee allows for a quick relief to fatigue, opportunity for social interaction and according to a study conducted in 2014 on "Nature Neuroscience," can greatly improve memory.
And, if students are in the cafeteria for coffee, hopefully they will eat breakfast too. Breakfast has been linked, extensively, to better performance by children in the classroom, according at least to two studies performed by Tufts University psychologists on school children. Eating breakfast also helps control appetite, keeping kids focused on learning throughout the day.
For students like junior Devin Piro, it will make the morning routine easier.
¨It makes me so happy," he said. ¨Normally, I have to make it at home, but now I can just get it when I come to school."