One of Us: Coach Matt Silvesti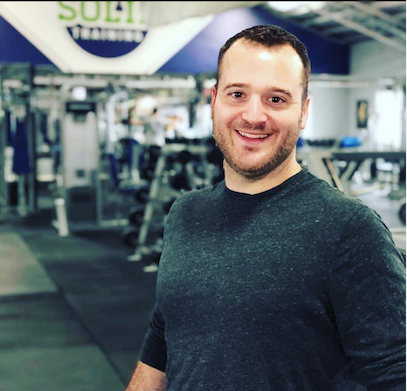 Coach Matt Silvesti started as a Physical Education teacher at HHS during the 20-21 school year. We sent him a series of questions and sentence starters to get to know him better.
1.Where did you attend high school and what was your graduation year?  Hammonton High School 2004
2. College Info
Where:  Rowan University
Degrees Held: Health and Exercise Science
3. Professional History: I owned and operated a gym and personal training business called SOLID Training for 6 years. This is my first-year teaching.
4. What are you teaching here at HHS? I am teaching 12th grade Health and Physical Education.
5. Why were you inspired to go into education?  I was inspired to go into education because I really enjoy helping young adults realize their potential. I believe people are capable of amazing things with the right guidance.
6. Finish this statement: My least favorite thing about my job is teaching through a computer! I enjoy in person instruction with my students.
7. Finish this statement: The thing I enjoy the most about doing my job helping student realize the importance of physical fitness. My passion is exercise.
8. Finish this statement: My biggest fear is heights. I like being on the ground!
9. Finish this statement: One thing about me that would surprise people is  I go to bed at 8:30 at night most nights.
10. Finish this statement: When I´m not in school, my hobbies include playing with my two kids, hanging out with my wife, exercising, and shooting archery.
11. Finish this statement: One thing I have learned about working at HHS is everyone wants to see you succeed here. My coworkers have been very welcoming and the students have been awesome!