Home First and its opportunities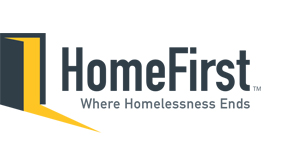 Hang on for a minute...we're trying to find some more stories you might like.
This past Monday, January 21, South Jersey saw temperatures as low as 10 degrees. While many people stayed inside, in cozy clothes, to avoid the cold, some in our area cannot: the homeless
Homelessness is not a problem unique to big cities. In fact, homelessness is a real issue in the state of New Jersey. According to the site Homelessness in New Jersey is a problem that shouldn't go unnoticed, the stats show why this is true.
For this reason, the program Home First recently got my attention. There was a Homeless count in 2017 that 553,742 people did not have a home in the United States. 8,532 of those people live in New Jersey.
Whereas regular homeless shelters teach people how get get a house, Home First Literally gives the homeless houses. The organization's mission, according to its website, is "to deliver comprehensive solutions to homelessness by providing transitional, supportive and permanent housing, homeless prevention assistance, and family support services to strengthen families and build communities".
Since 2016 there has been a 409 person drop in homelessness in New Jersey. If more people notice this issue I know the number of homeless people will get lower and lower. We should all see the impact that Home First is making all over the country and see if we can make a difference. See if can volunteer and help this organization complete its mission.