One of Us [No More]: Mr. Jeff Dey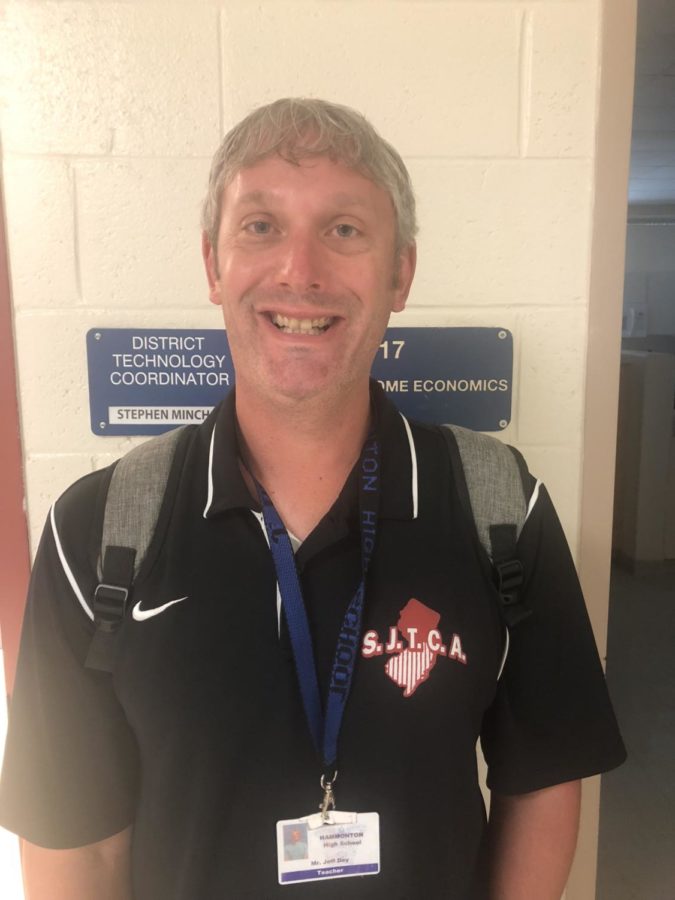 Nicholas Dogostino, Reporter
October 4, 2018
Special education teacher and track coach Mr. Jeff Dey attended Absegami High School. He earned a BA in Historical Studies from Rowan University in 2003, and earned his BA (2006) and Master's (2013) in Special Education from Stockton.  He earned his School Social Work certificate through Walden University in 2018. 
He worked at Hammonton High School from 2010 until September 28, when he moved to the Hammonton Middle School as a behavioral therapist. 
I was inspired to go into education because…my mom was a principal's secretary and spent a lot of time with the school environment.  Many of my role models and people that watched over me when parents were not around were teachers. Until I was in high school, I wanted to be a school principal.
Some of the highlights/special memories of my career specifically as a teacher at HHS include…
my first year on the senior trip. Mr Entress and I roomed together and were able to build relationships with students we didn't see on a daily basis.
The best thing about this job has been…building positive relationships with students and observing their growth; change their lives.
One thing I'm excited about in my new job is…the new challenge of assisting students in need.
One of the reasons I decided to leave the classroom and pursue work as a behavioral therapist was… being able to spend more time with a student that may need more attention than in the class for 46 minutes.