Chinese New Year
Hang on for a minute...we're trying to find some more stories you might like.
Chinese New Year is the celebration of the next lunar year.  In celebration of the new year festivals they are held with friends and family.  The Chinese New Year also celebrates the next Chinese Zodiac. This year the rotation is the pig out of the twelve animals.
Chinese New Year is held on the second new moon after the winter solstice. There is no set date unlike January 1 the date that starts the new year.  The celebration of the next Chinese New Year can vary from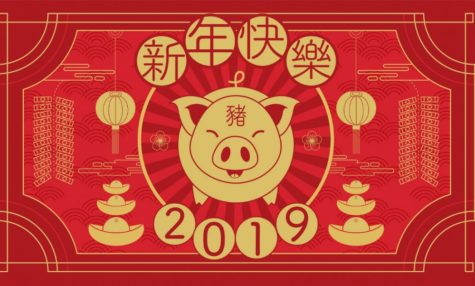 the 21 of January to the 20 of February. In preparation for the new year, parades are held and shows are performed making the week of the new year a festival.
The festival marks a day of good luck and a spiritual connection to their love ones.  The day prior to the new year is spent cleaning and bathing, a way to cleanse the bad luck just before the new year.  Just like how Day of the Dead is celebrated in Mexico to honor the deceased loved ones, Chinese New Year is also the when the ancestors of the family are meant to come around.  
During the celebration gifts are being presented to children, special foods are being served and fireworks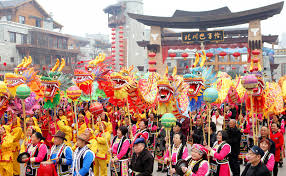 are set off.  The most common gift presented to children is called lucky money. Lucky money is a little red envelope with some notes and coins inside, mostly presented to children.  The food during this time is set for the whole family, which includes the dead. Each household is different in what they make for the family. Certain kinds of dessert is prepared this day, some are Red Bean Buns, Dragons Beard, Egg Tarts, and etc.  The idea that surrounds the fireworks is that that loud sounds and booms scare off any bad omens. It is believed that is the reason on the concluding dates of the festival that fireworks are held.
In the end of the festival the community gathers together for the lantern festival.  This festival this where each person can write their New Year's hopes and dreams of a paper lantern which is then sent up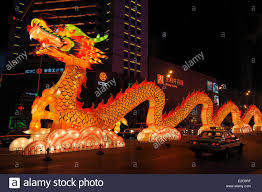 floating in the air just by a flame.  The idea is to get your dream to reach the heavens so that a the year progresses the dream or hope may happen.
This Chinese festival marking the new year is similar to celebration of New Year's, just that the festival lasts longer than January 1.  The festivities bring family together and also the community allowing this culture to prosper. As they say in mandarin, Gong xi fa cai (pronounced gong she fa tsai), I wish you to be prosperous in the coming year.