"New Jersey Makes the World Takes" Senses Fail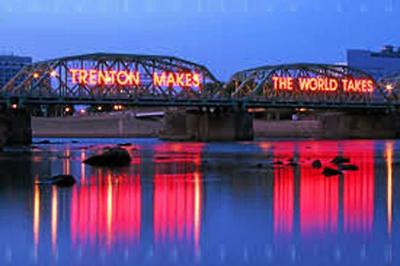 Daniel Mutko, reporter
February 13, 2019
Warped Tour released the 2018 tour album. On the first standard disc the second song is by Senses Fail and is called New Jersey Makes the World Takes. Referring to the slogan on a bridge from Trenton NJ that reads, "Trenton Makes the World Takes." This song addresses addiction and suicide especially in NJ.
The lyrics "How's the weather in Jersey? I bet it's cold and grey I heard you're drinking. Don't lie to me I don't want to bury you, this winter it's too soon. Don't make me come back home from LA 'Cause I've lost so many to the bottle, or the needle I can't take another funeral" address the addiction problems in NJ. The band originally from Ridgewood NJ back in 2002 even address their own demons.
The lyrics brings this up when the band sings, " I found myself In a place where all my days were numbered. I overcame all my demons, and I know that you can too, you can too. What have you got to lose?" Addiction is not only a problem in New Jersey but America is a whole.
In our local areas drugs are a huge problem as NJ.com states that Camden County takes second while Atlantic County takes third for drug deaths in New Jersey. With more than 8 people dying a day drug addiction is something many believe to not be around them. This song is great to raise awareness to the drug problems in New Jersey. There seems to be a blindness to the situation and this song is a great wake up call.