DJ Esco "Kolorblind" Review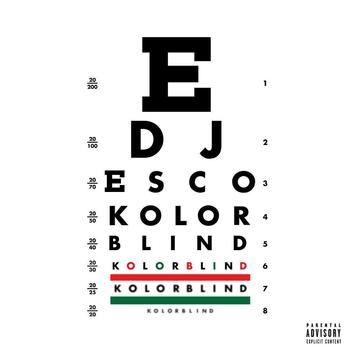 Hang on for a minute...we're trying to find some more stories you might like.
Dj Esco, most notably known for being "The Coolest Dj in the World" and also rapper Future's Dj, released a new project titled "Kolorblind" on April 9th, 2018.  The Mixtape has a total of 11 songs. Future is featured on every track on the project with a bunch of other notable features.
Some of the biggest names on the project are Nas, Young Thug, Rich the Kid,and Ty Dolla Sign.   Others who made appearances on the mixtape were A Boogie Wit Da Hoodie, Schoolboy Q, OT Genasis, and Guap Tarantino.  The project overall in my opinion was very good. It had a number of great songs with my personal favorite being "Chek" (feat. Future).  In this song Future returns to his old roots of a beat produced by Metro Boomin and spits bar after bar with a catchy hook throughout the whole song.  
"Code of Honor" was the first single dropped off of this project also the first with a music video.  This song features Schoolboy Q and Future. Another interesting collaboration was with Future and Nas on the track "Walk Thru".  This is the first time the two have collaborated on a song together and it is one of the first songs Nas has been featured on in a while.  Nas has a new album dropping on June 15 according to Kanye West.
Another banger to come off this tape was "No Slow Money".  This song featured two frequent collaborators Future and Young Thug.  These two released a joint project titled "Super Slimey" back in October.  Whenever these two hop on a track together it is surely to be a hit and they may have just done it again.
"Kolorblind" has a total of four music videos released by DJ Esco.  The project has also topped out on the US Charts at number 12. The project was the third highest selling hip hop project released during its opening week.  It's first week sales were 12,632 total album equivalent units. Overall this project was a success and has generated some new bangers for the fans.